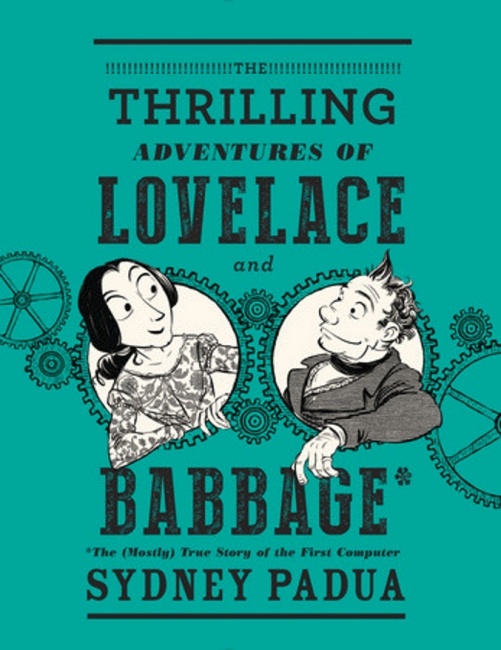 Pantheon Books will release
The Thrilling Adventures of Lovelace and Babbage,
the debut graphic novel of Sydney Padua, on April 21st.
R
andom House's prestigious literary imprint Pantheon has published such mainstream successes as Marjane Satrapi's
Persepolis
(see "
'Persepolis,' the Stealth Hit
")
,
Craig Thompson's
Habibi
(see "
Craig Thompson's 'Habibi' Due Sept. 20th
"
)
,
Chris Ware's
Building Stories
(see "
Pantheon's 'Building Stories'
"), and Art Spiegelman's
Maus.
Graphic artist and animator Sydney Padua, whose work has been seen in such films as
The Iron Giant, Clash of the Titans
and
John Carter
, began this story as the webcomic 2DGoggles.

Billed as "the (mostly) true story of the first computer," the plot is an alternate history detailing what could have happened if eccentric polymath Charles Babbage and his assistant Ada, Countess of Lovelace, had actually managed to build the first "Difference Engine" in 1830,
100 years before the first computer was actually invented. In reality, Lovelace died of cancer a few years after publishing his paper, and Lovelace, who translated his plans and included lengthy footnotes (which were the first appearance of general computing theory), never built any of his machines. But in this version, they build their Difference Engine and use it to battle with the banking system and the publishing industry.
The 320-page, black and white, 7" x 10" hardcover has MSRP $35.00.