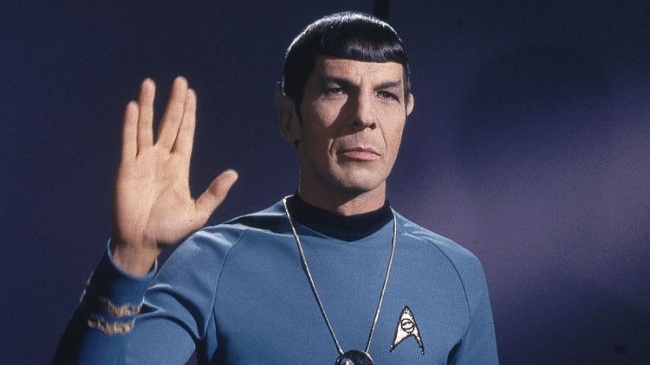 Leonard Nimoy, the actor who portrayed the iconic Mr. Spock for the original
Star Trek
TV series and movie franchise, passed away this morning at his home in the Bel Air section of Los Angeles at 83.
His wife, Susan Bay Nimoy, confirmed his death, stating the cause as end-stage chronic obstructive pulmonary disease. Leonard Nimoy announced publicly he had the disease last year.
Though he had many other artistic pursuits, and had guest roles on shows including
Twilight Zone
,
The Outer Limits
, and (more recently)
Fringe
; Nimoy is best known his portrayal as the half-Vulcan Science Officer Lt. Commander Spock on Gene Roddenberry's
Star Trek
TV show, a role that he reprised though multiple movies, video games, and
Star Trek
:
The Next Generation.
Nimoy even starred as 'Elder Spock' in the 2009 J.J. Abrams reboot of the film franchise that saw Zachary Quinto assume the main Spock role. The character has been immortalized in countless action figures, comic books, novels, and other pop culture memorabilia.
Nimoy is survived by his wife, Susan Bay, two children, and several grandchildren.

"
Live long and prosper."