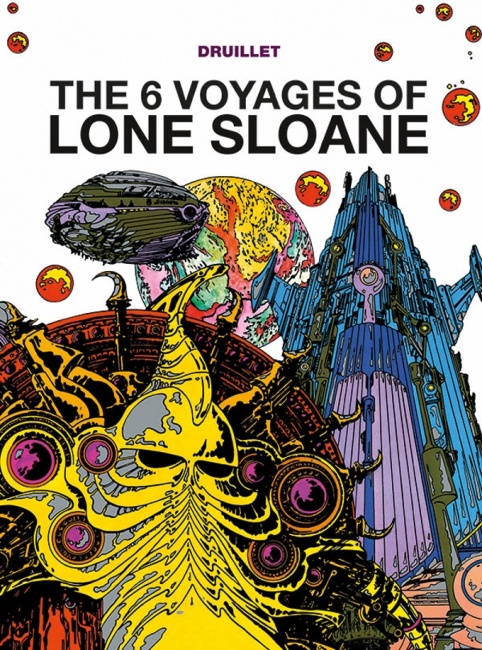 Titan Comics will release the first in a Lone Sloane masterpiece library series, collecting the work of Philippe Druillet of
Heavy Metal
fame, in June.
The 6 Voyages of Loane Sloane
will be an oversize (9" x 12"), 72-page hardcover reteailing for $17.99. It brings the classic work back into print in English for the first time in 20 years. Street date is July 8, 2015.
Check out the amazing interior art in the preview pages in the gallery below.