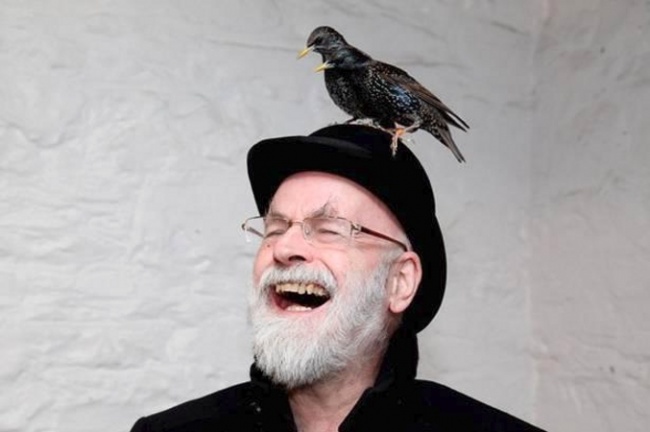 Sir Terry Pratchett, the renowned fantasy author of the
Discworld
series, passed away at home today, surrounded by his family. He was 66.
Pratchett was diagnosed with Alzheimer's disease in 2007 (which he referred to as an "embuggerance"). He continued to write, and completed his last book, a new Discworld novel, in the summer of 2014, before succumbing to the final stages of the disease.
Pratchett's long-running comedy-fantasy Discworld series includes over 70 books, which have sold over 85 million copies worldwide. The books have been adapted for stage, film, TV and radio. Products include video games, RPGs (Steve Jackson Games'
GURPS Discworld
), and numerous board games (see "
'The Witches'--A 'Discworld' Game
"
).
Pratchett was awarded nine honorary Doctorates, the 2001 Carnegie Medal for
Amazing Maurice and His Educated Rodents
, and received the World Fantasy Award for Life Achievement in 2010. He received a knighthood for "services to literature" in the 2009 (see "
Terry Pratchett Knighted
"
).
He is survived by his wife Lyn, and daughter Rhianna Pratchett. "To dad's fans - Cherish what he gave us, every book," Rhianna posted on Twitter. "They are marvelous gifts of laughter, wisdom and empathy. Through them he is immortal."