An innate fear of Leprechauns and a loathing of green beer have caused Hollywood studio heads to refrain from releasing much of interest on March 17th save for Chris Rock's excellent slice-of-life comedy/drama Top Five, a jazzed-up contemporary version of the Broadway musical Annie, the latest collection of the Cartoon Network's corrosive redneck satire Squidbillies, the excellent AMC Revolutionary War spy series TURN, and one of the final collections of the 366-episode Bleach anime TV series.
Theatrical Releases
The two highest-grossing films due out on Tuesday are both rated "PG," Annie (Sony, "PG," 118 min., $30.99, BD/DVD Combo $38.99), a contemporary version of the Broadway musical enlivened by a strong cast led by Quvenzhane Wallis, who was brilliant in the indie drama Beasts of the Southern Wild and does equally well here in a much more commercial endeavor, and the animated feature Penguins of Madagascar (Fox, "PG," 95 min., $29.98, BD $36.99), which was a major box office disappointment, largely because Dreamworks devalued the brand with a less-than-stellar Penguins of Madagascar TV series.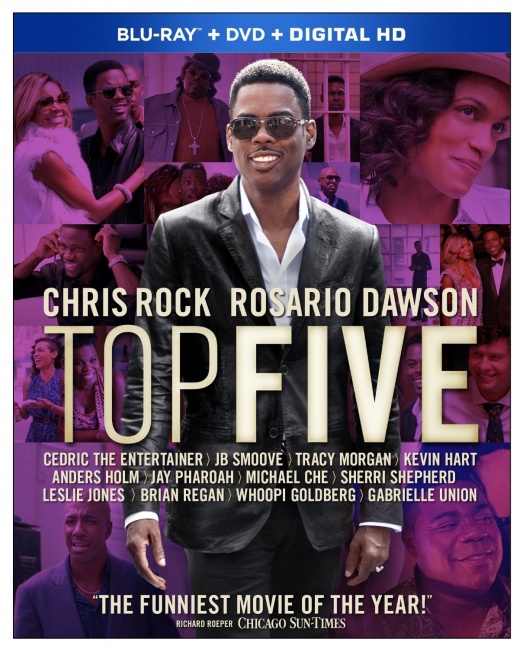 The best movie debuting on disc on Tuesday is Chris Rock's
Top Five
(Paramount, "R," 101 min., $29.99, BD $39.99). Rock wrote and directed this story about a successful, but dissatisfied comedian, who is attempting to turn his career around. A performer's midlife crisis was also the subject of Oscar winner
Birdman,
but alas comedy gets no respect, and Rock's Oscar-worthy efforts were not recognized by the Academy. While the subject matter of
Top Five
may not seem all that original, Rock writes about what he knows and does so with enough insight and humor to get an 88% positive rating on review aggregator Rotten Tomatoes.
The other major theatrical release out this week is Ridley Scott's unnecessary remake of The Ten Commandments, Exodus: Gods & Kings (Fox, "PG-13," 165 min., $29.99, 3D BD/DVD Combo $49.99). Scott originally talked about bringing a sort of "scientific angle" to the story by making the parting of the Red Sea a tsunami event, etc., but ran into trouble from fundamentalists who didn't want any tampering with the Biblical story. Scott toned down his "revisionism," but the resulting film pleased neither Biblical purists nor those who were looking for a Biblical epic that didn't reek of C.B. DeMille's overblown theatrics.
TV on DVD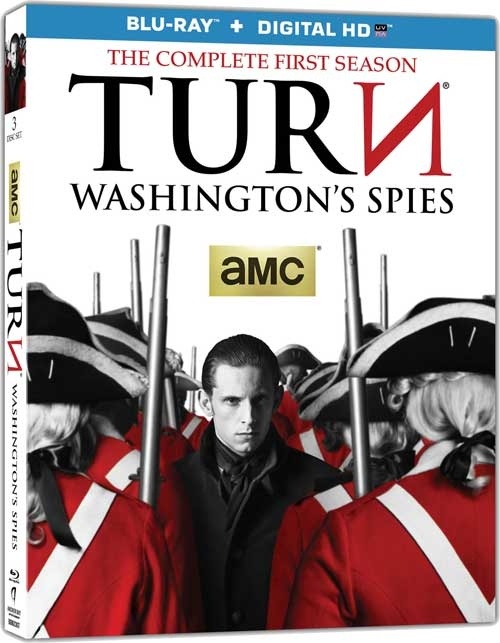 Top TV releases this week include the vicious Adult Swim redneck satire,
Squidbillies, Vol. 6
(Warner Bros., 181 min., $17.99), and the AMC Revolutionary War period drama,
TURN: Washington's Spies
:
The Complete First Season
(Starz, $49.99, BD $59.99), which includes all ten first season episodes of the historical saga based on Alexander Rose's book
Washington's Spies
. Overshadowed by other AMC series like the brilliant
Mad Men
and the uber-popular
The Walking Dead
,
TURN
nonetheless remains a suspenseful, character-driven espionage drama with a strong historical basis.
Also out this week is the English language French Canadian production Transporter: The Series—The Complete First Season (Fox, 575 min., $29.99). Only a few characters made the jump from the Transporter movies to the TV series, which aired on TNT here in the States, but the "Transporter" is not exactly a role that demands a Lawrence Olivier anyway.
Most of this week's TV releases are of the vintage variety starting with Ghost Whisperer: The Complete Series (Paramount, 4704 min., $79.99), which collects all 107 episodes of the CBS supernatural series that starred Jennifer Love Hewitt and aired from 2005 to 2010. Other notable releases include the 1970s sitcom WKRP in Cincinnati: The Complete First Season (Shout Factory, 540 min., $24.97), which contains "most" of the music used in the original broadcasts, the 1960s "magical girl" sitcom Betwitched: Seasons 5&6 (Mill Creek, 1522 min., $14.98), and another classic 1970s sitcom, Maude: The Complete Series (Shout Factory, 4260 min., $159.99).
Two sampler releases are also due on Tuesday, Dexter: The Most Shocking Episodes (Paramount, 450 min., $24.99), and Star Trek: Captain Kirk's Boldest Missions (Paramount, 403 min., $16.99).
Anime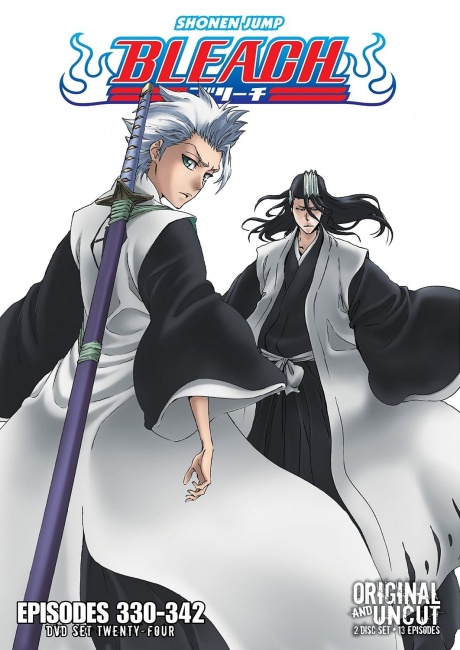 It's a light week for anime releases led by
Bleach Uncut: Set 24
(Viz Media, 325 min., $44.82), which collects episodes 330-342 of the 366-episode anime series by Studio Pierrot based on the supernatural action manga by Tite Kubo.
Set 24
contains the second half of the season of "filler" episodes, which are not based on Kubo's manga—but that said, these are some of the best of "fillers" with some interesting encounters such as Byakuya squaring off against Hitsugaya.
Also new to North America this week is the Devil and Realist: Complete Collection (Sentai Filmworks, 300 min., $49.98, BD $59.98), a subtitles-only collection of the 12-episode anime produced in 2013 by Dogakobo and based on the josei manga by Madoka Takadono (published here by Seven Seas) about a 19th Century British aristocrat who finds that he is the descendant of King Solomon, and as such, has an important say in who rules hell. This series was simulcast on Crunchyroll in 2013.
Tom Flinn
The opinions expressed in this column do not necessarily reflect those of the editorial staff of ICv2.com.