Dark Horse Comics will release a complete hardcover collection of Frank Miller and Geof Darrow's
The Big Guy and Rusty the Boy Robot
in October. The collection will include the comics miniseries plus the
Dark Horse Presents
special and "surprise extras."
Color will be remastered by Dave Stewart.
Darrow won an Eisner for the art on the comics, and the series was developed into an animated series, which aired between 1999 and 2001.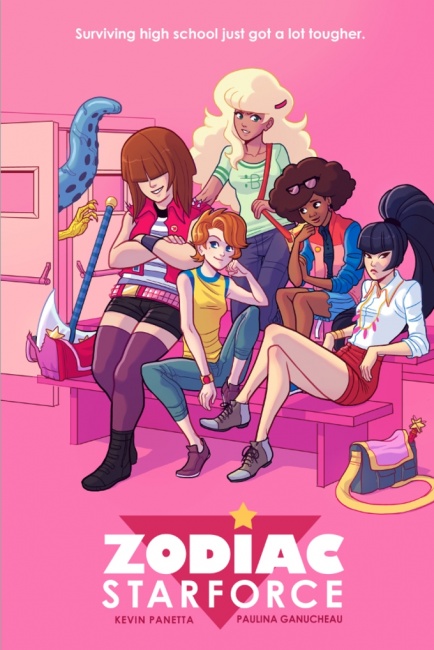 Dark Horse also announced a number of comic series launching this summer at Emerald City Comic Con. One of the most interesting is
Zodiac Starforce
, a new kids series written by Kevin Panetta (
Bravest Warriors
) with art by Paulina Ganucheau (ditto). It's high school girls with magical powers, launching in August.
The Tomorrows, a series of speculative fiction stories written by Curt Pires with art by a different artist on every issue, kicks off in July with art by Jason Copland.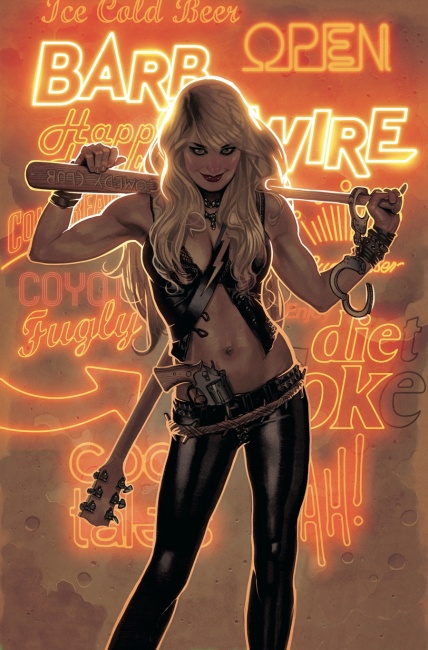 A revival of
Barb Wire
, written by Chris Warner with art by Pat Oliffe will launch in July.
Death Head, written by Jack and Nick Keller, with art by Joanna Estep, will launch in July with a story about campers who find a killer wearing a plague doctor's mask.
Native Space, with story by Ryan K. Lindsay and art by Owen Gieni, will launch in July. A corporation manipulates the life of a victim to sell his suicide note as a sadness artifact to underwater creatures that feed off our most base emotions.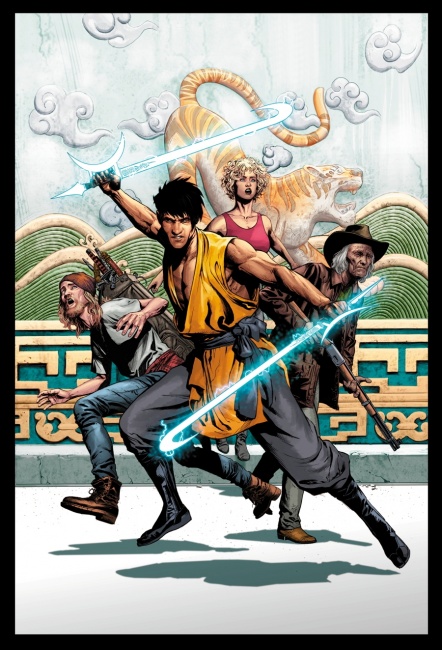 King Tiger
returns with story by Randy Stradley and art by Doug Wheatley in August. King Tiger's skills and sorcery battle a supernatural foe linked to his destiny.
Adam 3.1, with art and story by Scott Kolins, will launch in August. The lead character must battle the talking animals that an alien invader infected on a futuristic island paradise.
Power Cubed, with art and story by Aaron Lopresti, will launch in September. It's a comical coming-of-age story in a sci-fi universe.
Chimichanga: Sorrow of the World's Worst Face is by Eric Powell with art by Stephanie Buscema. Wrinkle's Traveling Circus returns.