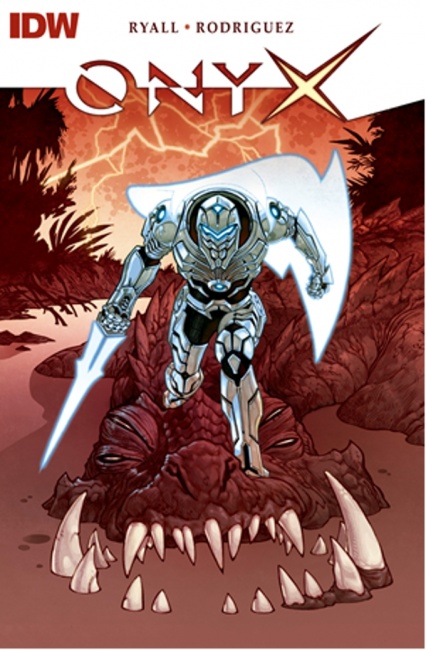 IDW Publishing announced that it will preview
Onyx
, a new comic series launching in July, with a five-page story in many of its May titles, plus three other series and a new exclusive deal at Emerald City Comicon.
Onyx is a new series by IDW CCO Chris Ryall (Zombies vs. Robots) and Gabriel Rodriguez (Locke & Key), telling the story of a metal-suited female warrior who comes to earth. The preview story introduces the character in a deep space setting.
Covers will include the base cover by Rodriguez, a version by Ashley Wood, a "plush" version by Charles Paul Wilson III, an EC tribute cover by Alan Robinson, and an incentive cover by Sal Buscema.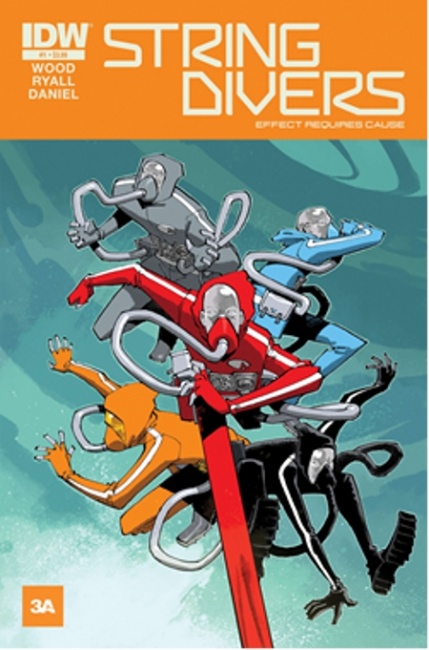 String Divers
is a new comic series with story direction, concept design, art direction, and covers by Ashley Wood, tying in with his 3A Toys' line of
String Divers
figures. The series will launch this summer, written by Chris Ryall with art by Nelson Daniel (
Judge Dredd
). The story incorporates string theory and robot adventures.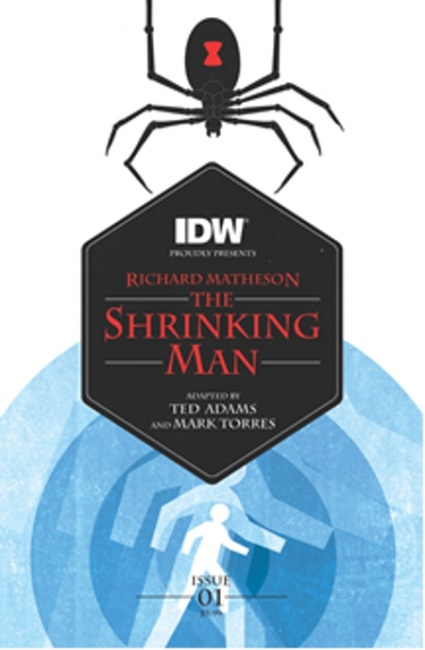 IDW will launch a four-issue comic adaptation of Richard Matheson's
The Shrinking Man
in July, written by IDW CEO Ted Adams, with art by Mark Torres. Matheson's 1956 novel was adapted into a Hugo-winning film in 1957, as
The Incredible Shrinking Man
. The first issue will be one of the July IDW titles chosen for one of its EC tribute covers. The homage to Feldstein's
Weird Science
#12 will also be drawn by Torres.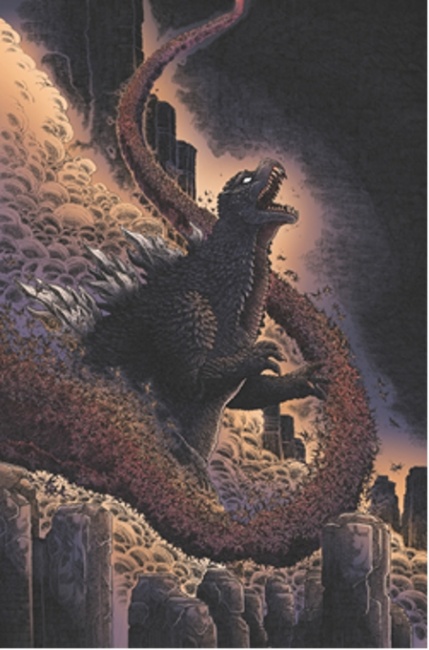 A new five-issue Godzilla miniseries,
Godzilla in Hell
, will kick off in July. The creative teams will vary by issue, including James Stokoe, who will do both story and art on the first issue. Other creators on the series will include Bob Eggleton, Dave Wachter, Ulises Farinas, and Erick Freitas, plus more to be announced.
IDW has signed Kevin Eastman as an exclusive creator, the company announced. Eastman has done a number of projects with IDW, including classic reprints, IDW Limited editions, and plotting and occasionally drawing the Teenage Mutant Ninja Turtles. Eastman will join IDW in its new digs (see "IDW Publishing Moves"); and his art will be the inaugural exhibition at the on-site gallery.