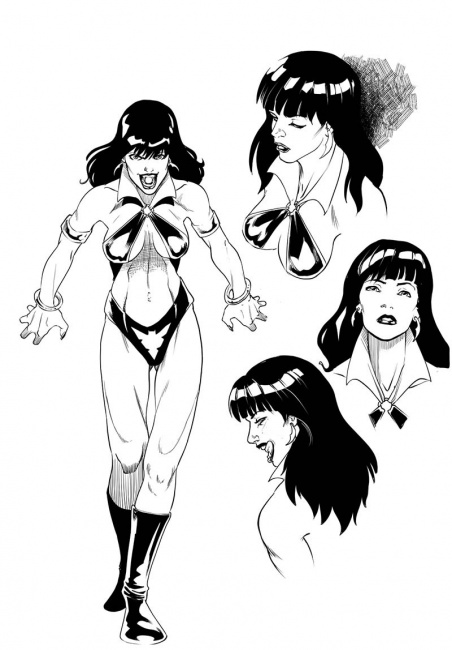 Dynamite Entertainment has announced two Vampirella crossovers:
Aliens/Vampirella
and
Vampirella/Army of Darkness;
as well as the special
Red Sonja
#1973 one-shot for release later this year.
Dynamite is partnering with Dark Horse for Aliens/Vampirella, written by Corinna Bechko (Star Wars: Legacy, Savage Hulk). Artists and release date were not announced, but launch is planned for 2015.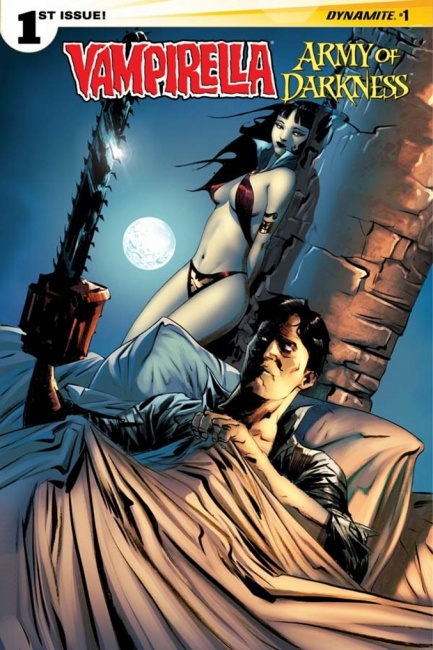 More immediately, Vampirella will also be facing down
Army of Darkness
's Ash Williams in the four-issue miniseries
Vampirella/Army of Darkness
. Mark Rahner will write, with interior art by Jethro Morales, and issue #1 covers by Tim Seeley, Jae Lee, and Tony Fleecs. When Ash, trapped in past, learns of a flying Deadite temptress terrifying his adopted people, he takes out his boomstick and chainsaw to solve the problem. Things obviously won't go as planned.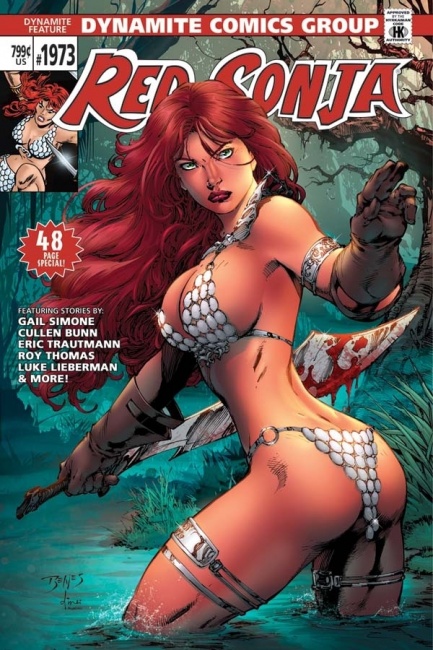 Also in July, Dynamite will release a special one-shot celebrating the 1973 debut of the "She-Devil with a Sword,"
Red Sonja
#1973. The anthology edition will include stories by Roy Rhomas, Gail Simone, Luke Lieberman, and Eric Trautmann, as well as first-time
Sonja
writer Cullen Bunn. Art will be provided by Dave Acosta and Rick Buckler.
The two Dynamite heroines will also meet up in this summer's all-female crossover "Sword of Sorrow" event (see "Dynamite's All-Female Crossover Event").