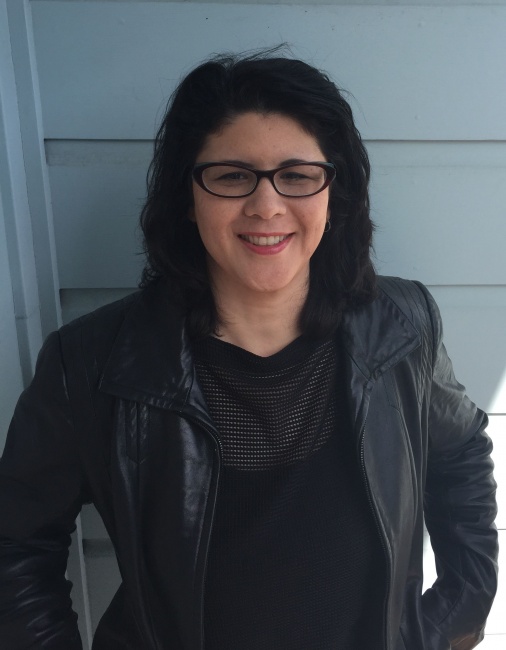 We spoke to Beth Kawasaki, Senior Editorial Director, Perfect Square, who oversees all publishing for Viz's kids imprint, and talked to her about the big hits driving sales for kids, how to merchandise a kids section, and more.
How does VIZ differentiate between the Perfect Square and VIZ Kids lines? How should retailers use those imprints to decide what and where to display things?
VIZ Kids was rolled into Perfect Square a while back, so if there are any titles out there that say VIZ Kids, it's just a legacy issue, books that haven't been reprinted yet. Everything has moved over into the Perfect Square imprint. All of the kids content lives there, in the Perfect Square line, in addition to some of the pop culture content.
Can you tell us about the Perfect Square age range targets and how you differentiate between age ranges?
Mainly it's for six to 10-year-olds for the kids material, the children's publishing that we do. The catalog includes things that you're probably very familiar with such as all of the Pokemon manga that we bring over, all of the Zelda property tie-ins, in addition to original graphic novels such as the Hello Kitty, Uglydolls and other series. We're really targeting younger kids with the children's material.
As a side note, there are some books we do that are more for nostalgia from when you remember from you were a kid. We did a Voltron coffee table book last year for the 30th anniversary and things like that (see "'Voltron' 30th Anniversary Book").
Would that be true for former VIZ Kids manga titles like Megaman, are those six to 10 also?
Yes, absolutely.
What are your Perfect Square bestsellers either of the titles for which you create original content or of the imports?
Pokemon is hands down one of the top franchises for the company overall, not even just in the children's category, but overall. We're at 50, 60 volumes plus. We've been doing it basically since the inception of VIZ, for more than a decade. It continues to be a bestseller; we continue to have new releases, new titles and new formats. We have several on the schedule this year.
The Legend of Zelda is the other one that is really huge for us. We have a new book, coming out on May 5, that's been out of print essentially since 1993 that we're bringing back. It's called The Legend of Zelda: A Link to the Past (see "Preview: 'The Legend of Zelda: A Link to the Past' TP"). It's a full-color, western reading, left-to-right book by Shotaro Ishinomori who is a really well- known manga and anime creator from Japan. He's known for Kamen Rider and Cyborg 009. He did this 20-plus years ago specifically for Nintendo Power magazine in the U.S.
It was serialized in Nintendo Power magazine for a year, 12 installments in 1992, and in 1993 it was collected into a graphic novel and published by Nintendo and has been out of print since then. Through a lot of hard work we were able to retain the rights and work with his estate and other licensors like Nintendo and our parent company, Shogakukan to procure the rights to this and put it back out. It's been selling on eBay for $150 prior to this. We have that coming out on May 5.
Those are the two biggest titles we have as far as stuff coming over from Japan. Then we have a new series coming out in the fall called Yo-kai Watch (see "VIZ Announces 'Yo-Kai Watch' Manga").
Looks like that's going to be a big one.
That's being billed as the next Pokemon in Japan because of how well the animation, the game and all of the tie-in products and toys [are selling]. There are literally lotteries to get the toys. You get a ticket to wait in line to get the toys. It's pretty insane over in Japan.
That's going to be launching here in the fall. We have it on the schedule for September. And Hasbro has announced it will be releasing toys in January.
As far as new publications, Hello Kitty has definitely been our most successful launch. We've put out six graphic novels so far, the latest one just came out this spring and then we're going to do a boxed set collection of all six volumes in September, collect those and then see where things go. We've had really great success with that series. Very happy with how it's done.
That one in particular still hits our target age of six to 10, but we've also been able to go a little bit younger with that because it's a wordless comic because Hello Kitty has no mouth, she can't speak. She can't have dialogue so it's all through sound effects and design icons and things like that. You can see expressions on her face as to what's happening.
It's been really great and satisfying to see children pick it up when we're at conventions or at book stores really getting engrossed in it even if they're not readers, per se, as far as reading text. It's sequential art; it's very easy to read. It's got really short stories in each volume.
The Hello Kitty, Hello 40 book we put out last fall was nominated for an Eisner for best children's publication. Again, there are several stories in there that kids would connect with as well.
Following up on Pokemon, you do a separate series for each major storyline they have in the videogames and anime, what season are you currently running?
We have several still running because the arcs overlap: the original Pokemon Adventure series, which is winding down with Volume 29; the Pokemon Black and White series that's continuing. That one came out about three years ago as far as the animation and tie-in launch. XY is the arc that's on TV right now and in the most recent videogames. We have that series as well.
We have additional offshoots sometimes such as the pocket comic series. We launched one fall before last and it's done very well for us. Each one is a little brick basically, a 300-page brick that has a four-panel comic on each spread and then there's trivia running down the sides. There's another one from Japan called the Pokemon Pocket Comics and the subtitle for this one is Legendary Pokemon. We have that coming out in October. We really expect that to take off and do quite well. They're really fun. They're full color. They read western style, left-to-right. They're great for kids but also for grandma and grandpa and moms and dads. They like to buy them so we want to make sure we have it out for the holiday season.
Are the comics stories recut from other formats or made for that format?
In that case they're all made for that format. In Japan it is put out in a smaller trim size, sort of a brick for lack of a better description.
The XY series in the other categories we cover has been red hot, particularly in the game. It seems like Pokemon has found new life. Have you found that for the manga as well?
It was a little slow takeoff with the XY manga but we're seeing an uptick with that, and we're seeing a lot of marketing effort behind it. When we've talked with the Pokemon Company and the licensor and had any meetings, they are very happy. They've had a great year, doing really well. They're expanding in so many ways. The games are doing so well on so many levels.
Next year is the 20th anniversary for the brand Pokemon. We're expecting Pokemon Company and a lot of partners will probably be doing promotions around that which will be great to see.
That's so rare for a brand to have that strength for so long a period. That's impressive.
It is impressive. We've found, now, clearly we are selling to 7-, 8-, 9- year-olds, but there are still definitely 18-, 20-, 25-year-olds that are buying the manga because they grew up with it and they have not given it up. I don't know if they're still doing the games, but they're probably doing the videogames still. There are people in this office who are in their 20s, some of them early 30s who grew up with this stuff and they just can't get enough of Pokemon. They still do the trading cards, they still do the videogames, and they read the manga, of course.
And then we have new readers all the time. Really every five years it's a new generation of kids because you're talking about a small group, ages six to 10 essentially. So once that current group ages out there's just another group coming right up because they all can really identify with the characters because there's teamwork, and there's so many characters, and each one has an evolution. There's strategy behind it and friendship and teamwork and battles, action, a little bit of comedy. Everything is thrown in there. For whatever reason it hits all of the main points that connect with young audiences, and it's continued to do so for almost two decades now.
What about the next tranche of 11 to 14 year olds? Do you capture that audience with the Shonen Jump and Shojo Beat lines?
Yes. Technically the stuff that we publish as rated T or above we rate as suitable for ages 13 and above. So anything that falls into Shonen Jump or Shojo Beat, that's a large part of both of those catalogs, or older. But definitely that's the next level that they graduate to. Maybe you start out with Pokemon and then you go onto Naruto, or if you go the other route you might go to Vampire Knight, or you like both of them. That's just a natural progression. And then as you get older and more mature and into college you maybe go for something in our Signature line that's a little more mature themed.
The titles you've mentioned as big hits (Pokemon, Zelda, Yo-Kai Watch, Hello Kitty), what is the gender mix on those titles?
We don't have empirical data on that because we can't collect information on children, but based on the feedback we get at conventions, fan mail, e-mail, the letters we get (we still get hand written letters), it's a pretty close split for male-female on titles, especially in the children's category and for the teen stuff as well. Some of the stuff, especially the Shojo Beat line will tend to skew a bit more female and girls gravitate toward that, but we also have a lot of guys reading that. But the Shonen Jump stuff, absolutely we have a lot of female readers too. It might be 45/55.
If a retailer wanted to create a kids area that was friendly to both genders, would the titles you've been talking about fit into that kind of merchandising?
Absolutely. Pokemon knows no barriers for sure. I see both girls and boys playing with the toys and the card games and videogames and reading the books constantly. We also have a lot of recognition for Zelda. We made sure Hello Kitty would appeal to both boys and girls; that was our intention with the stories as well. Another series we've been publishing is Uglydolls with characters based on the toys. They definitely appeal to boys and girls. We have some new digital publishing with them. We're going to start doing some publishing with Humble Bundle in honor of National Children's Week and leading up to that.
Any other final recommendations for those looking to create retail environment that is welcoming to kids and to increase sales to that age segment?
Yes, I think if there are designated sections [for kids] in stores and book stores, kids will go and find the stuff. It's difficult when it's spread out among the early readers and then some stuff gets shelved with manga or graphic novels or picture books. It's really scattered and it's very difficult. Some stores have really big children's book sections and it can be overwhelming for the child and/or the parent who's making these purchases.
If there's a dedicated graphic novel section where all of these things can live, kids will go and find things and discover other things they didn't even know exist. I think it will uplift the entire community of graphic novel readers and buyers. Who doesn't want kids reading more? It's a no-brainer to me that there should be a destination within children's sections at retail outlets, online and physically, where people can easily find things. Either they like a certain author or they like a brand or character, and it's like 'Oh, did you know all of these other things existed?' or 'You like this, maybe you would like this as well.' It just makes perfect sense to me. Obviously that drives more sales and then the retailers are happy, the publishers are happy, the kids are happy, the parents are happy.
You're saying to pull the manga for kids out of the manga section and put them in a kids graphic novel area so it's findable with other kids titles as opposed to with other manga?
Yes, absolutely. There should be a dedicated section where there's comics, sequential storytelling, so manga, graphic novels should live all together. The kids don't care if it reads right to left or left to right. They don't care if it came from Japan or from America, they just want a good story with good art that they can really get engrossed in and then once you get that, they're going to want more.