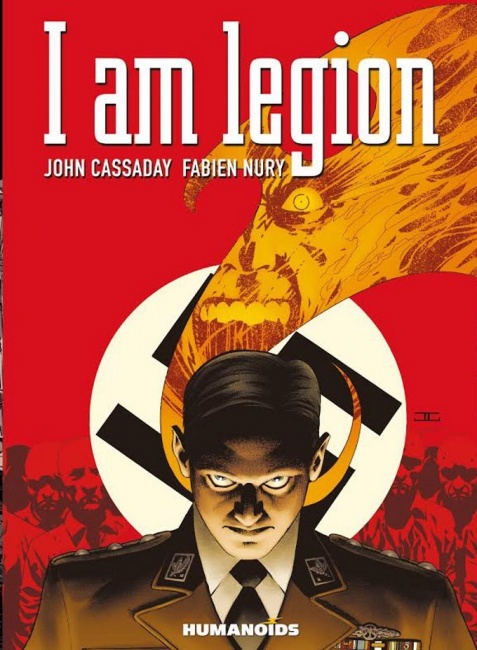 The Los Angeles-based graphic novel publisher Humanoids announced a 3-picture deal with the Paris-based production company Full House to set up, finance, and produce English language live-action genre films based on three Humanoids graphic novels, Fabien Nury and John Cassaday's
I Am Legion
, Alejandro Jodorowsky and Francois Boucq's
Bouncer
, and Jerry Frissen and Guy Davis'
The Zombies That Ate the World
. Full House is attempting to replicate the success of Luc Besson's EuropaCorp production company, which has produced a number of international hits (in English) including the three
Taken
films, the
Transporter
series, and last year's hit
Lucy
that starred Scarlett Johansson.
Interestingly enough the first three Humanoids adaptations are in quite different genres. The first of the three films Legion, which is based on the French comic book series Je Suis Legion (I Am Legion) written by Fabien Nury and drawn by John Cassaday, is currently in the casting phase. I Am Legion is a period thriller/dark fantasy set during World War II in which the Nazis are trying to capture and control a 10-year-old vampire named Ana. The first volume of the 3-volume saga was published in English in 2004 under the DC/Humanoids distribution deal, but the rest of the series had to wait until it was finally published in English in 2009 by Devil's Due. Like the publication of the graphic novels, the production of film based on the books has taken many twists and turns since the title was optioned in 2011 (see "I Am Legion Optioned"), and the same director (Nacho Cerda) and screenwriter (Richard Stanley), who were attached to the project back then, are working on the film now.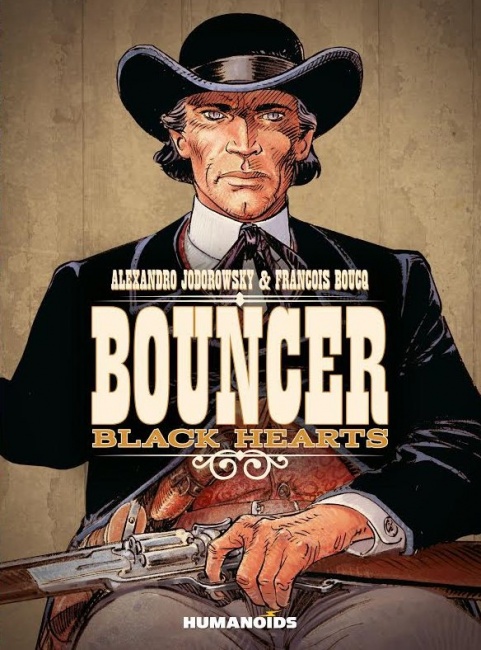 Bouncer
is an action-packed series of western graphic novels written by Alejandro Jodorowsky (
El Topo
) and drawn by Francois Boucq, one of the true masters of Franco-Belgian comics. The series features excellent period details and a surprisingly effective straight ahead narrative style as it follows the adventures of a deformed, one-armed gunman, who is the only law inside the aptly-named Inferno Saloon. A film based on
Bouncer
is next on the slate of David Bowie music video helmer Floria Sigismondi (
The Runaways
).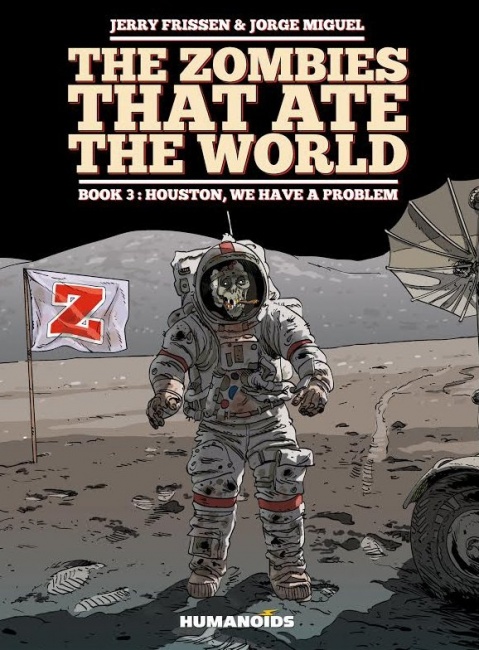 The final project in the 3-picture deal is based on the comedy-splashed horror comic series,
The Zombies That Ate the World
by Jerry Frissen, Guy Davis, and Jorge Miguel. The horror comedy film adaptation is slated to be written and directed by RKSS (Anouk Whissell, Yoann-Karl Whissell, & Francois Simard), a collective of young Canadian filmmakers whose latest film
Turbo Kid
premiered at Sundance. Horror movie helmer Tobe Hooper found the comic book series to be both "hilarious" and "totally politically incorrect."
This new 3-picture deal comes just a month after an agreement between Humanoids and the Chinese production company Jetavana to create a number of films together starting with the sci-fi space opera Metal, an adaptation of the graphic novel by Jerrold Brown, Paul Alexander, Butch Guice, and Roman Surzhenko, which is currently slated for an $80 million budget.