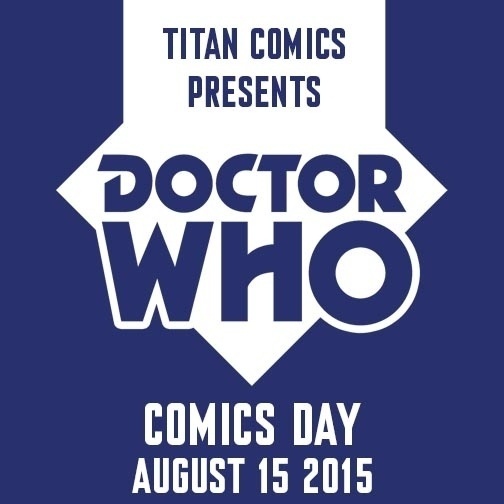 Titan Comics has announced the return of Doctor Who Comics Day, this year falling on Saturday August 15 to support the five-part
Doctor Who: Four Doctors
weekly miniseries event.
Titan Comics launched Doctor Who Comics Day last summer on July 26, to promote the launch of
The Tenth Doctor
and
The Eleventh Doctor
series (see "
Titan Launching Two 'Doctor Who' Comics in June
"
). Titan offered interactive cosplay posters and variant covers for retailers, and multiple panels and signings at San Diego Comic-Con. Titan received positive feedback from retailers and fans about the event, so the company decided to make the event annual.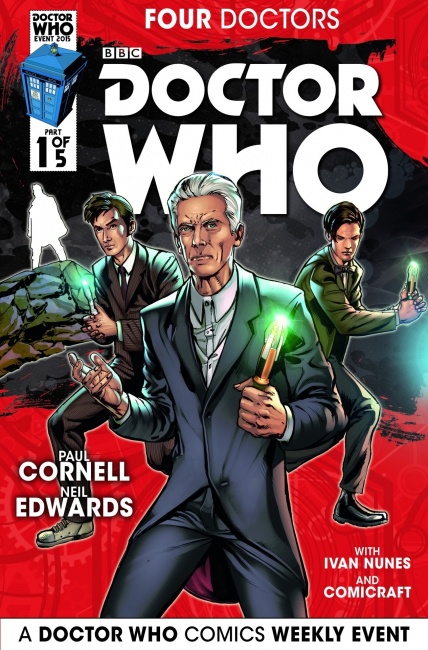 The five-week
Doctor Who: Four Doctors
series is written by Paul Cornell and illustrated by Neil Edwards (
Fantastic Four, Dark Avengers
). Cornell wrote the "Father's Day" and "Human Nature/Family of Blood" episodes for
Doctor Who,
has penned serveal
Doctor Who
novels and has worked on
Wolverine, Action Comics, Demon Knights
, and
Captain Britain and MI: 13.
The adventure will star the Tenth, Eleventh, and Twelfth Doctors and their companions. The first issue releases on Wednesday August 12.
Merchandise for the event will include men's and women's t-shirts and an event mug.
See cover images (including variant photo covers and companion covers) and merchandise art in the gallery below.