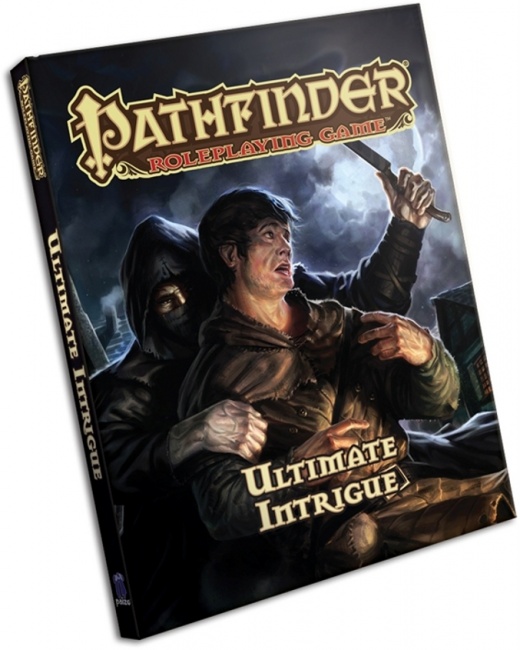 Paizo Inc revealed four new Pathfinder products at the recent PaizoCon last weekend: two sourcebooks for the Pathfinder RPG, the next set for the Pathfinder Adventure Card Game, and a new set of Pathfinder Battles miniatures.

The Ultimate Intrigue sourcebook for playing skill-based characters in the Pathfinder Roleplaying Game will release in 2016. Included in this book will be new rules for using skills, particularly in social situations and a complete influence system for resolving social encounters. New options for skill based characters such as the bard and inquisitor, as well as new social feats and spells round out the tome.

The second Pathfinder Roleplaying Game sourcebook will be Bestiary 5, due in November (see "More Mind-Warping Monsters Invade 'Pathfinder' RPG").

Also planned for November is the Pathfinder Adventure Card Game: Mummy's Mask Base Set. The set will follow the events of the Mummy's Mask Adventure Path, in which the re-opening of the tombs of Osirion have revealed secrets and dangers long hidden under the desert sands. MSRP is $59.99.

The popular Pathfinder Adventure Card Game was recently honored with an Origins Awards "Vanguard Award" (see "Origins Vanguard Award Winners Announced").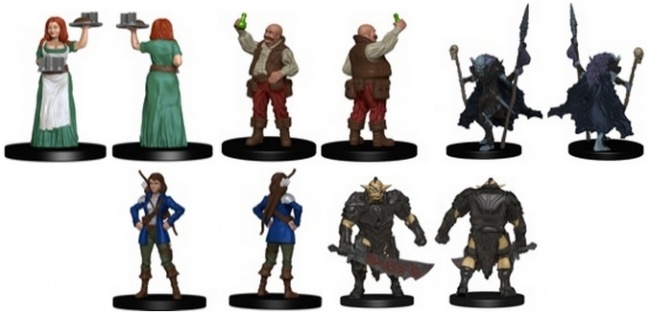 With the new
Pathfinder Battles
miniatures set releasing in June (see "
'Pathfinder Battles: Dungeons Deep'
"), Paizo also shared details on the next WizKids produced
Pathfinder Battles
miniatures set:
The Rusty Dragon Inn.
The new classic fantasy tavern themed set will feature common denizens of the traditional fantasy tavern, including a barmaid and the type of monsters one might to find involved in a bar brawl. Like the earlier
Dungeons Deep
set,
The Rusty Dragon Inn
will also include set pieces. Release date was not announced.