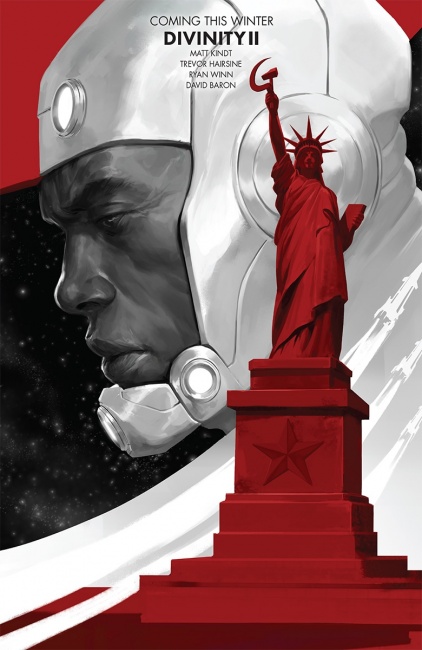 Valiant has announced a second Divinity miniseries,
Divinity II
, by Matt Kindt and Trevor Hairsine. The four issue prestige series will launch in April 2016. The rest of the creative team on the first series, inker Ryan Winn, colorist David Baron, and cover artists Jelena Kevic-Djurdjevic and Tom Muller, will be back for the second miniseries.
Divinity, the story of a god-like being held back by the humanity of a man, had a slow start, with only 12,079 sold of the first issue the first month (see "Top 300 Comics—February 2015"), but that issue has now sold out five printings at the publisher level, indicating a strong response once the book hit the shelves.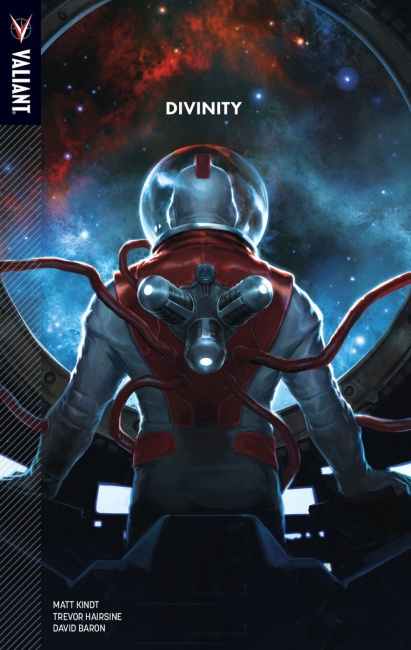 There will be other products between the just ended first miniseries and the launch of the second. The first series will be collected in an intro-priced $9.99 trade paperback to be released in July. The character is also planned for guest appearances in
Imperium
#7 and
Book of Death
.