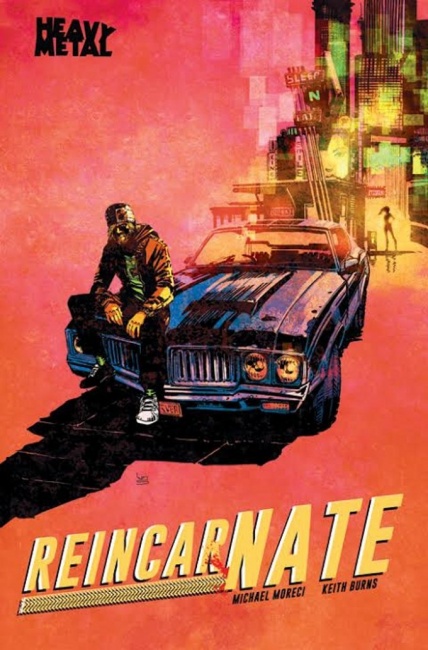 Michael Moreci and Keith Burns' self-published comic book series
ReincarNATE,
the saga of a small time private eye who gets shot in the head and henceforth has access to his "past lives," is in development for an hour-long TV series at Toronto's Buck Productions.
Heavy Metal
has acquired the rights to the
ReincarNate
comic book series and plans to re-release the
ReincarNate
trade paperback in November.
After self-publishing ReincarNATE, both Moreci and Burns have gone on to numerous comic book projects for other publishers. Moreci has written a number of comic book series including Heavy Metal's Hoax Hunters, which has been optioned for a feature film (see "Hoax Hunters Optioned"), while Burns' credits include artwork for The Shadow/Green Hornet, Ex-Con, and Castles in the Sky.
Deadline reports that former eOne film honcho Patrice Theroux has made ReincarNATE one of his first new projects since leaving the post of President of eONe's Global Film Group.