This week's best home entertainment offerings are the genre films Chappie and Run All Night, plus the Argentinian black comedy Wild Tales, the final season of the excellent HBO series The Newsroom, and the first American Blu-ray edition of Miyazaki's masterpiece Spirited Away.
Theatrical Movies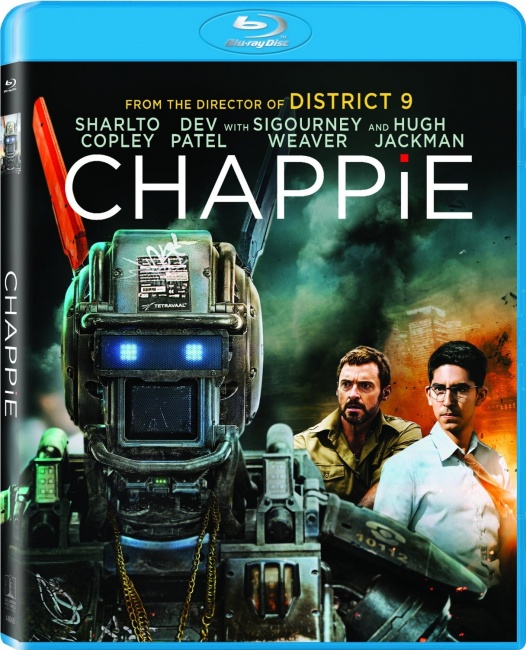 No film due out on Tuesday earned more than $31.6 million at the domestic box office, but nevertheless there are some interesting genre movies that fans should consider seeing starting with Neill BLomkamp's
Chappie
(Sony, "R," 90 min., $30.99, BD $34.99), a science fiction film set in a near future where a society much like Blomkamp's South Africa is policed by an increasingly oppressive robot police force. Then a police robot is captured and re-programmed to think for himself. The resulting sentient being named "Chappie" is played in an excellent motion capture performance by Sharlto Copley (a Blomkamp favorite, if there ever was one).
Chappie
earns its "R" rating with scenes of intense violence, but that violence and the intense poverty and social inequality that fuels it, are integral parts of South African society (and increasingly the U.S. as well).
Chappie
the film may be a bit out of control as it lurches from scene-to-scene, but so is the society it endeavors to portray, which is a direct reflection of the extremes that exist in South Africa today. The critics didn't quite know what to make of
Chappie
, which received only a 31% positive rating on review aggregator Rotten Tomatoes, but it is a much better film than that, one that reflects the vision of its director, who remains one of the most "personal" filmmakers working in science fiction today, with both a style and subject matter that are clearly all his own.
For fans of traditional "R" rated action films there is Run All Night (Warner Bros., "R," $28.98, BD/DVD Combo $44.98), which stars Liam Neeson and Ed Harris in a gritty family crime drama. Neeson plays an enforcer and Harris is his mob boss, but these guys are like brothers until circumstances involving their sons put them at loggerheads in a grueling, white knuckle film that is as much about family ties (of all kinds) as it is about violence (though there is plenty of the latter).
Horror movie fans will have to be content with The Lazarus Effect (Fox, "PG-13," 84 min., $29.98, BD $39.99), which wastes a strong cast (including Olivia Wilde and Mark Duplass) and a well set-up and somewhat intriguing premise about the unintended consequences of reanimation in the service of some cheap shocks. Needless to say, The Lazarus Effect only managed a 13% positive rating on Rotten Tomatoes.
The Vince Vaughan/Dave Franco comedy Unfinished Business (Fox, "R," 92 min., $29.98, BD $39.99) fared even worse with the critics, lumbering to an 11% positive rating from the critics. Yes there are some laughs here, but also lots of crude and unfunny barely-adolescent humor that spoil a film, which with a better screenplay, might have been up to the standard of Vaughan's previous efforts.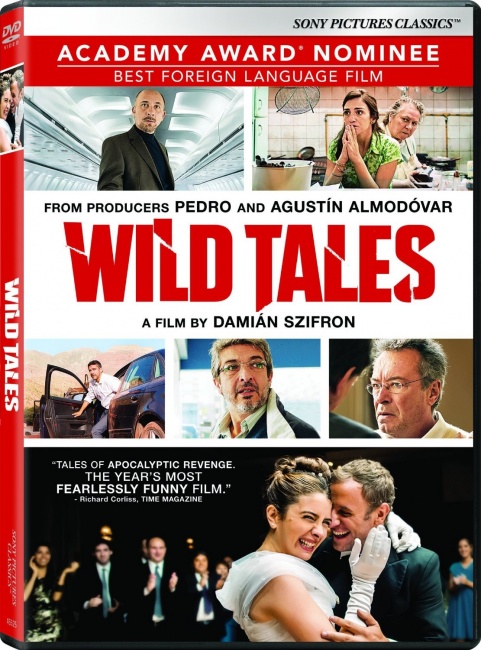 Those who enjoy the jagged stylistics of Quentin Tarantino might want to check out the Argentinian film
Wild Tales
(Sony, "R," 90 min., $30.99, BD $34.99), an anthology film of sorts that is also a masterpiece of black humor and bureaucratic satire from director Damian Szifron who presents six stories about people who are placed in extreme situations and react in unpredictably volatile an violent ways in a film that is as much a meditation on the nature and meaning of "revenge" as it is a social satire.
TV on DVD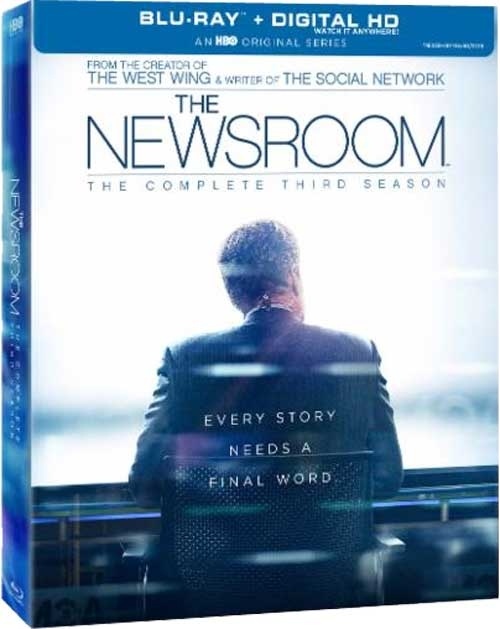 This week's top release is
The Newsroom: The Complete Third Season
(HBO, $39.98, BD $49.99), which collects the third and final season of the behind-the-scenes news drama series created by Aaron Sorkin. Sorkin of course also created
The West Wing
, and those who appreciated that series' high minded approach to serious issues of governance and society will likely respond to The Newsroom with its well-drawn characters (brought to life by fine performances from Jeff Daniels and a strong ensemble cast).
Season 3
takes on some very interesting and important issues including the role of "civilian journalists" in an era where nearly everyone has a smartphone, and the protection of news sources at a time when whistleblowers are increasingly prevalent (and vulnerable) in both government and industry.
Other contemporary shows of interest include the sophisticated French series about life in a Parisian brothel--Maison Close: Season 2 (Music Box, $34.95, BD $39.98), which includes the final 8 episodes of the show set in 1871 that is more serious drama that peep show, and Survivor's Remorse: The Complete 1st Season (Starz, 164 min., $24.98), which contains the first six episodes of a comedy produced by LeBron James about a young phenom who signs a big NBA contract and has to deal with the trappings (and troubles) that success can bring.
There are some interesting vintage releases including the 1960s World War II espionage drama (not to be confused with the 2006 post-apocalyptic saga) Jericho: The Complete Series (Warner Bros., 800 min., DVD-R $35.99), the high-minded 1970's political drama The Bold Ones: The Senator (Timeless Media, 483 min., $29.93), and the complete run of the Chuck Lorre sitcom-- Two and a Half Men: The Complete Series (Warner Bros., $275.68).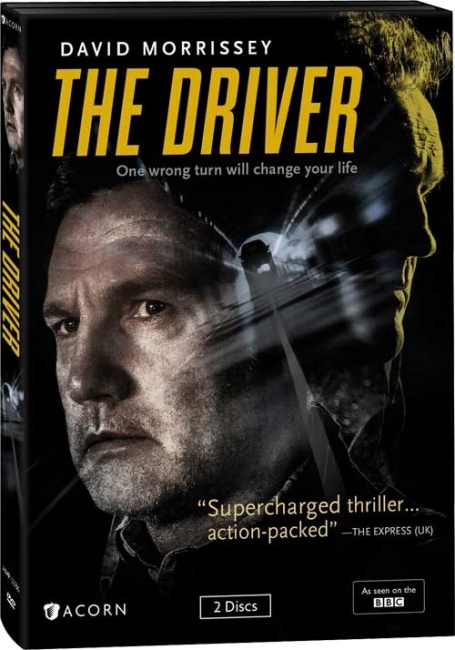 One of this week's very best offerings is
The Driver
(Acorn Media, 183 min., $39.93), a gritty drama set in Manchester (England) starring Vince McKee (
The Walking Dead
) as a cabbie, who finds monetary success and a whole lot of trouble when he starts driving for a local mob boss (Colm Meaney of
Star Trek: The Next Generation
). This is a white-knuckle saga of an ordinary guy who gets in too deep—very reminiscent of some of the noir films of Anthony Mann.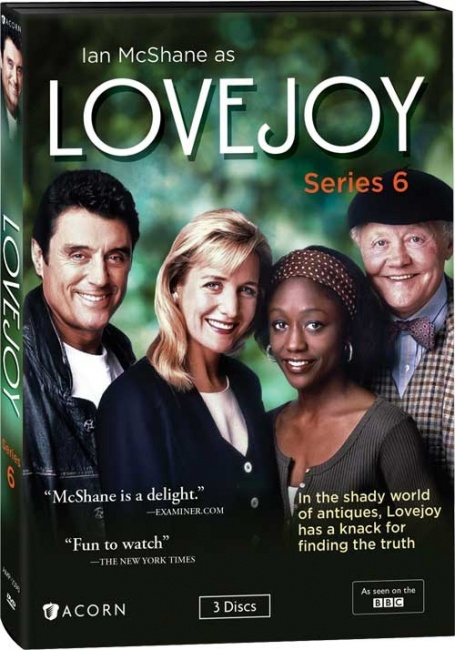 Less gritty, but even more fun is
Lovejoy: Series 6
(Acorn Media, 500 min., $49.99), which collects the final ten episodes of the delightful series that stars Ian McShane as the eponymous antique dealer, who might be a bit dodgy, but always in the service of a good cause.
Lovejoy
reminds me of
The Rockford Files
in the basic likeability of the show's protagonist, who manages by various means to triumph at least a little bit anyway in spite of the odds stack against him. All 72 episodes of
Lovejoy
are available in the
Lovejoy Complete Collection
(Acorn Media, 4000 min., $199.99).
Anime
This week's top new release is Captain Earth: Collection 1 (Sentai Filmworks, 325 min., $49.98, BD $59.98), which includes the first 13 episodes of the 25-episode mecha/science fiction anime series produced by Bones in 2014 (and simulcast on Crunchyroll). No one is suggesting that Captain Earth is one of the great mecha classics, but this familiar tale of a teenager piloting a giant robot to protect the Earth from alien invaders, will still please many fans of the genre.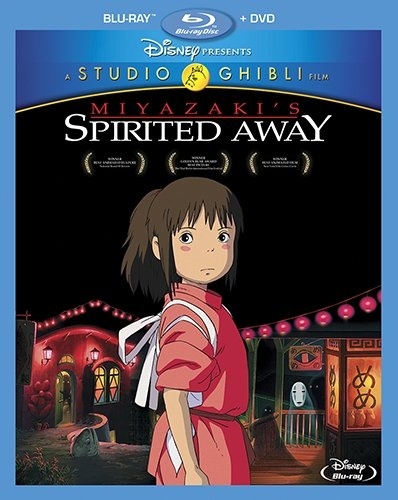 This week's best anime release is Miyazaki's Oscar-winning feature film
Spirited Away
(Disney, "PG," 125 min., BD/DVD Combo $36.99).
Spirited Away
is in its own inimitable way an indictment of modern materialistic Japanese society (and also a celebration of the Japanese cultural traditions and folkways that are being pushed aside). It is also one of the master's 3 best films, and as such is an absolute "must-see," and for anime fans, a "must-own."
Also out this week is another Ghibli release The Cat Returns (Disney, "G," 75 min., BD/DVD Combo $36.99). Directed by Hiroyuki Morita, The Cat Returns is a lovely film, a sequel of sorts to the romantic Whisper of the Heart, and like all Ghibli films with its stunning backgrounds, The Cat Returns it is an absolute delight to look at, which makes this new Blu-ray edition especially attractive.
This week's big re-priced, re-release is the Is This a Zombie? : Complete Collection (Funimation, $49.98), which collects both seasons of the anime series, each of which was previously released at $44.98.
The opinions expressed in this column do not necessarily reflect those of the editorial staff of ICv2.com.