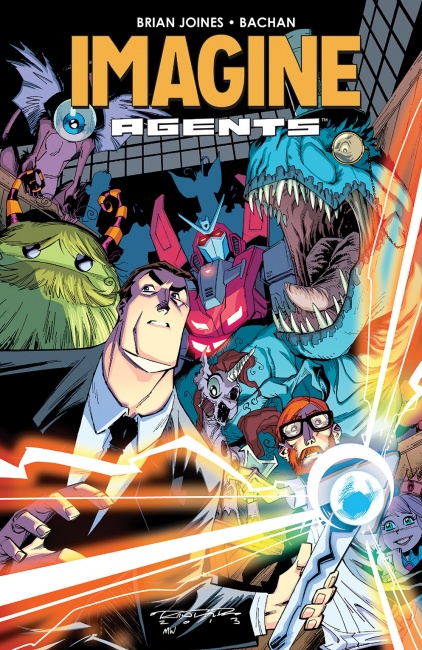 Michael Keaton will produce and star in a film based on
Imagine Agents
, published by BOOM! Studios, the company announced Monday. The comic, written by Brian Joines with art by Bachan, was released as a graphic novel last December. It tells the story of secret agents who work for an organization that keeps kids' imaginary friends under control.
Keaton, BOOM! CEO Ross Richie, and Michael Sugar (Anonymous Content) will produce; BOOM! President of Development Stephen Christy and Anonymous Content's Eli Selden will exec produce; and BOOM! SVP Film Adam Hoelin and Anonymous Content's Ashley Zalta will co-produce.
The film will be made at 20th Century Fox, where BOOM! has a first look deal.