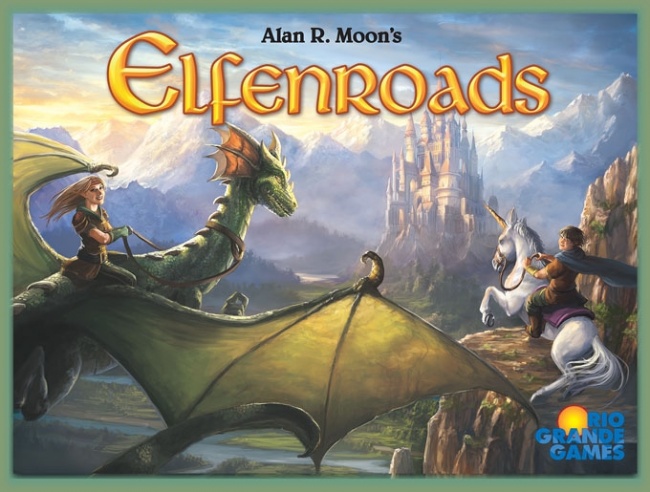 Rio Grande Games has announced plans to release a new version of the Alan Moon classic Elfenroads, combining the award-winning Elfenland with its expansions Elfengold and Elfensea.

Moon's award-winning Elfenland, originally released in 1998, challenges young "elf girls and boys" to cross the lands of the elves by carefully using a variety of types of transport, available only in limited quantities, as quickly as possible. The game was expanded by Elfengold, which introduced gold coins and an auction mechanic to the base game. A new expansion, Elfensea—which is not compatible with the Elfengold expansion—features a different map and a different assortment of transport options, as well as a few rules changes.

Rio Grande's new Elfenroads is not a reprint of the 1992 predecessor to Elfenland, but rather a repackaging of the later game, complete with both expansions. The game is for 2 - 6 players, ages 13 and up, and plays in about 90 minutes. MSRP is $69.95. The release date has not been announced.

Rio Grande last reprinted Elfenland in 2014 (see "'Mogul,' 'Elfenland' Reprint, 'Bohnanza' Expansions"). The new version joins a number of other reprints and new releases Rio Grande plans to release this year (see "New 'Race for the Galaxy' Expansion, 'Caylus' and 'Transamerica' Reprints").