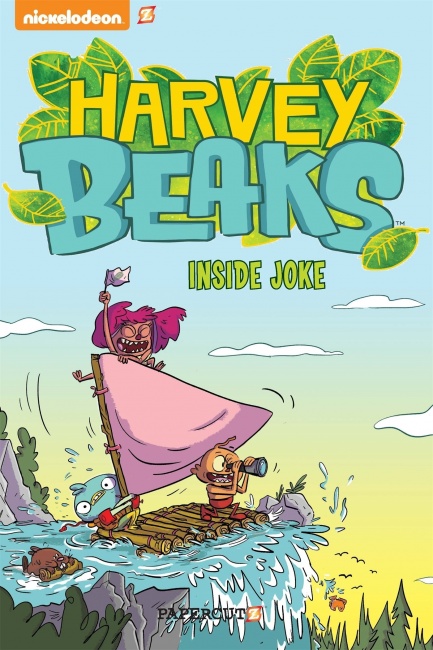 Papercutz has announced two graphic novel adaptations based on animated Nickelodeon properties for 2016:
Harvey Beaks
and
Pig Goat Banana Cricket.
The adaptations are part of Papercutz' recent 'first look' deal with the network (see "
Papercutz Inks 'First Look' Deal With Nickelodeon
").
Planned for January 2016 release is Harvey Beaks #1: Inside Joke, written by Stefan Petrucha. The story follows Harvey, a big-headed bird with an even bigger heart, who seeks adventure with his two best friends, the twins Fee and Foo in the magical forest of Bigbark Woods. The 56-page graphic novel will be available in both hardcover ($12.99) and paperback ($7.99).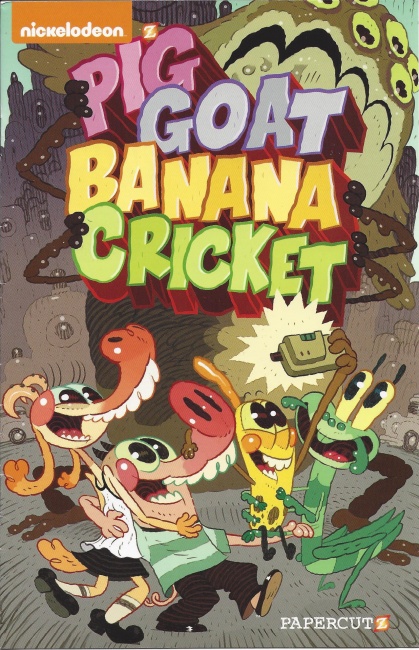 Due in August 2016 is
Pig Goat Banana Cricket: Orgle Borgle Selfie Simple-Dee-Doo!
The show, which premiered this month on Nickelodeon, follows the group of friends and roommates as they embark on surreal journeys around their town of Boopelite City. The animated TV series is based on a comic created by Dave Cooper (
Weasel, Bent
) and Johnny Ryan (
Angry Youth Comix,
Prison Pit
) for
Nickelodeon Magazine
in 2004. Specific release details for the title were not announced beyond the free mini-comic (pictured here) distributed at San Diego Comic-Con.