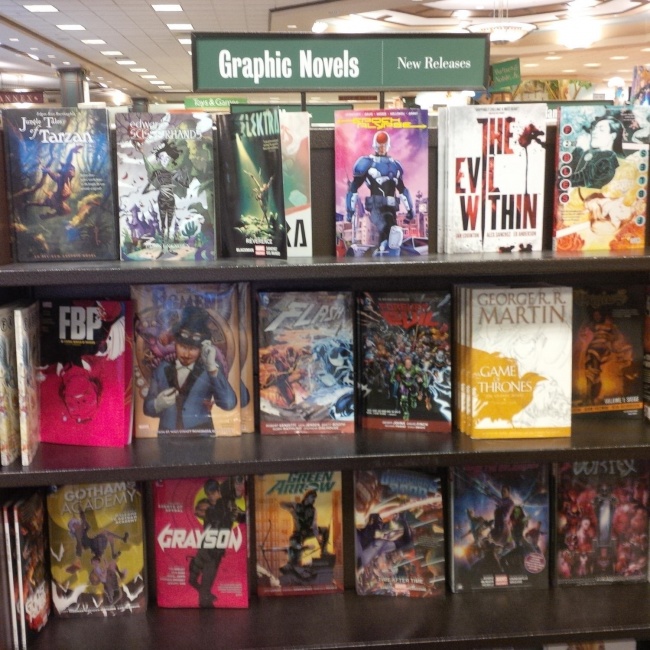 Barnes & Noble's expansion of its graphic novel space, as reported by ICv2 in June (see "
Barnes & Noble Increases Graphic Novel Space
") and announced by the company in July see "
Barnes & Noble Doubling the Size of Its Graphic Novel and Manga Sections
"), also involved a considerable reorganization of the graphic novel department to give new releases a more visible presence and to simplify the display.
Click any image for larger view.
The space increase is massive. In June, the Barnes & Noble in Madison, Wisconsin, a store on the larger end of the chain's 648 stores nationwide, had 10 graphic novel bays, including five manga bays, two for DC, two for everything else, and one for Marvel. That was up from the low for the section, but apparently just the beginning.
When we visited the store again this week, there were 18, count 'em, 18 graphic novel bays. They were still divided 50/50 between manga and everything else, but the displays had been dramatically reorganized.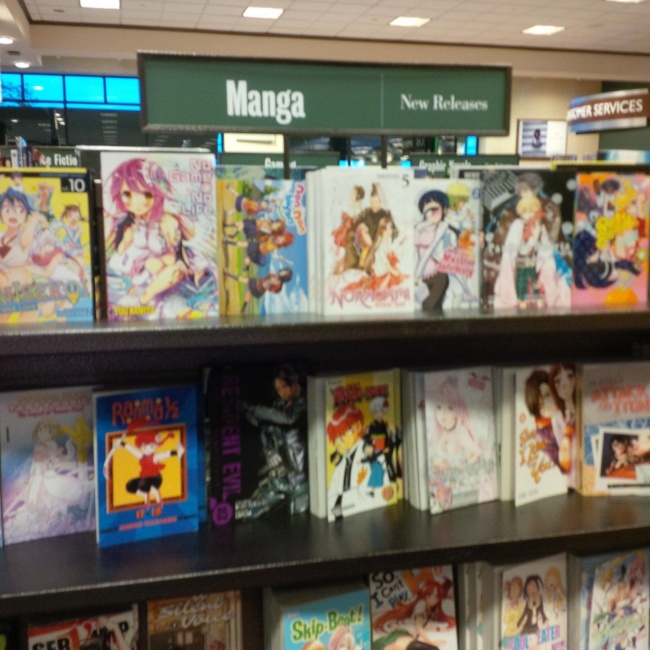 The biggest change was the creation of new displays, amounting to half the total space, for face-out new release displays. There were nine new release bays in total, four devoted to manga and five to everything else.
Which brings us to the other big change: Marvel, DC, and all other non-manga publishers are now just alphabetical by series, rather than being divided into three separate sections. So other than manga, there are five new release display bays (although only four carried new release signage) and four with all the Marvel, DC, Image, and other publishers' titles arranged alphabetically.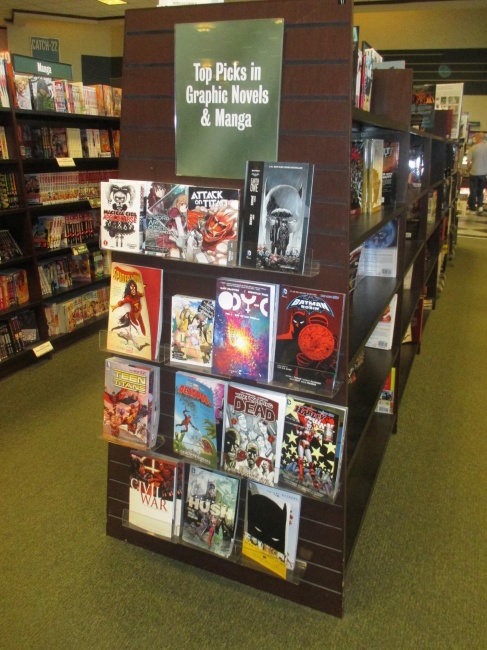 Two end caps featuring graphic novels were added to the Star Wars end cap we saw back in June (which is still there). One is what looks like a permanent display of "Top Picks" for graphic novels and manga, displaying first volumes of bestselling series and other featured titles.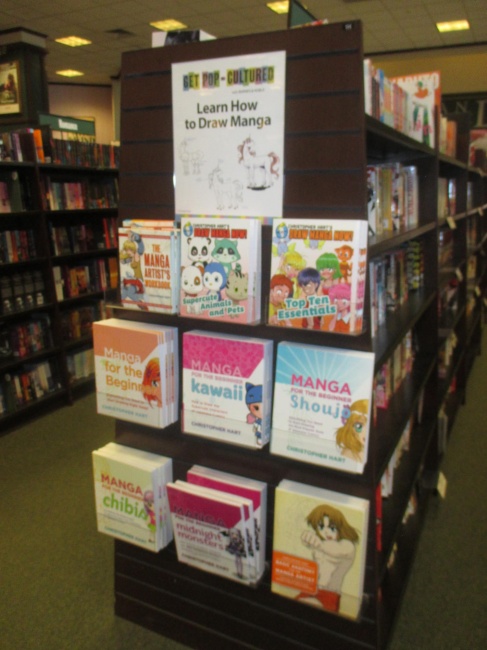 The other new end cap, which will presumably rotate, was a display of the prolific Christopher Hart's "how to draw' titles.
As has been the case for some time, non-fiction graphic novels and kids (and YA) graphic novels are displayed with other titles in those categories rather than in the graphic novel section, so the graphic novel display does not reflect the full presence of graphic novels in the store.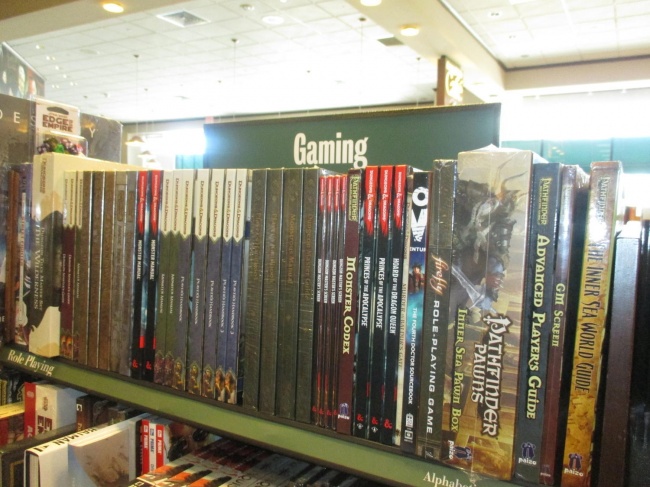 While we were looking at the expanded graphic novel displays, we noted one section that did not expand during this period, the roleplaying game display, which is down to a single shelf. Other types of games, of course, are getting more generous space allocations in Barnes & Noble stores.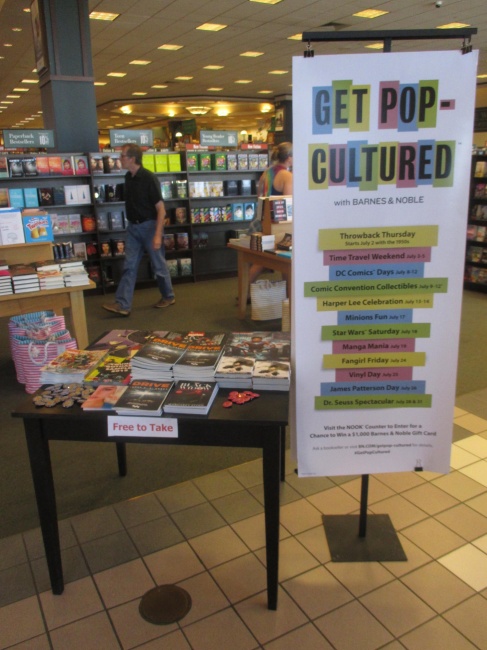 Barnes & Noble is in the midst of its month-long Get Pop Cultured promotion, which included such graphic novel-focused events as DC Comics Days, Comic Convention Collectibles, Star Wars Saturday, Manga Mania, Fangirl Friday, and Vinyl Day. It was promoted, in the store we visited, with a table near the entrance with mostly graphic novel-focused freebies.