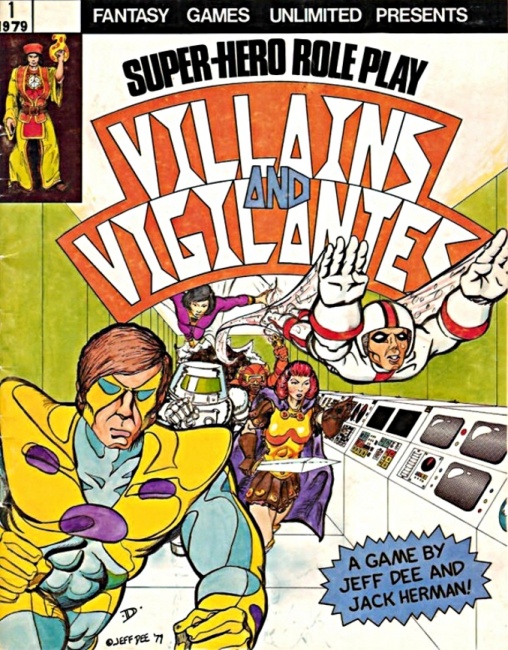 The U.S. Ninth Circuit Court of Appeals has ruled in favor of
Villains & Vigilantes
creators Jeff Dee and Jack Herman on the copyright claim that was at the center of their case, against the creators on a defamation claim, and sent an important intellectual property issue back to the District Court. The case began in 2011, and the District Court ruled in 2013 (see "
Creators Regain Rights to 'Villains & Vigilantes'
"). After appeals of different aspects of the ruling by both sides, the Appeals Court issued its ruling last week.
The court ruled that the lower court's summary judgment on the copyright issue, which affirmed the creator's ownership, was correct. The Appeals Court sent the issue of damages on the copyright claim back to the lower court, ruling that it had erred in not addressing the issue in its ruling.
In the other direction, the lower court's decision to issue a default judgment in favor of former Fantasy Games Unlimited owner Scott Bizar on defamation and commercial disparagement claims, and to award Bizar $52,300, was correct, the Appeals Court ruled.
The question of who owns the trademark will have to be decided by the lower court. The Appeals Court ruled that neither side was entitled to a summary judgment because there were issues of fact as to whether Bizar abandoned the mark, or, if he did, reacquired it.
Dee and Herman issued a statement on the remaining open issues. "We remain confident that all of our rights will ultimately be upheld," they said.