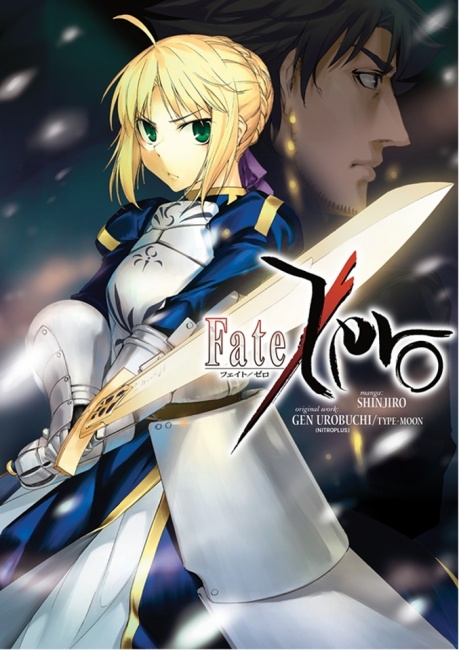 Dark Horse will release the first volume of the
Fate/Zero
manga by Gen Urobuchi and Shinjiro on February 10. The manga adapts the light novel by Urobuchi and Type-Moon, which also served as the source material for an anime and was tied to a visual novel. The manga series is currently at seven volumes in Japan, with more on the way.
The Fate/Zero anime has been streamed in the U.S. and has been available as packaged media from Aniplex. Bushiroad released a Fate/Zero Expansion for its Weiss Schwarz CCG in 2012 (see "'Fate / Zero' Booster Expansion").
In the narrative, seven mages summon heroes from history to battle each other to the death in the Fourth Holy Grail War.