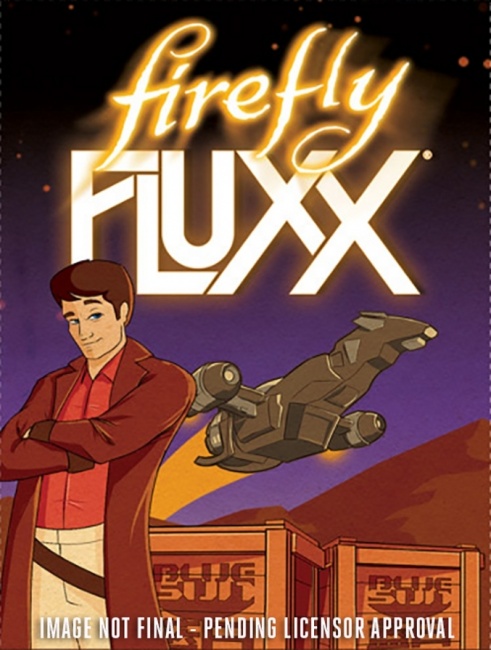 Working in partnership with 20th Century Fox and Gale Force Nine, Looney Labs will release
Firefly Fluxx
in early 2016.
Illustrated by Adam Levermore, Firefly Fluxx combines the card game's unpredictable and ever-changing rules with the futuristic Wild West characters and themes of Fox's Firefly 'Verse.
MSRP will be $20.
Gale Force Nine has had a big hit with Firefly: The Game, and is releasing another expansion this month (see "The Firefly 'Verse' Gets Another Big Box Expansion").
Looney Labs and its Fluxx game is no stranger to licenses either, having produced a number of versions that feature pop culture icons, such as Batman and the animated show Adventure Time (see "'Batman' and 'Adventure Time' 'Fluxx'").