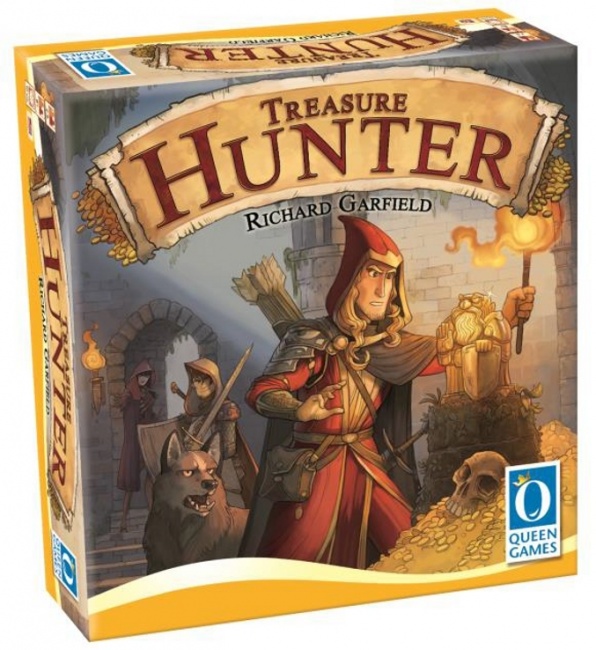 Asmodee Editions has shared details on several Queen Games titles releasing in the U.S. over the next few months: Richard Garfield's
Treasure Hunter,
a new edition of
Metro,
plus new printings of expansions for
Lancaster
and
Chicago Express
.
Treasure Hunter is a fast-paced drafting game designed by Richard Garfield (King of Tokyo, Magic: The Gathering). Players put together a team to collect the most lucrative treasures, or abilities to multiply their rewards. The players must search in the Frost Mountains, in the jungle, and in lava caves for treasures, all while avoiding the treasure-stealing goblins.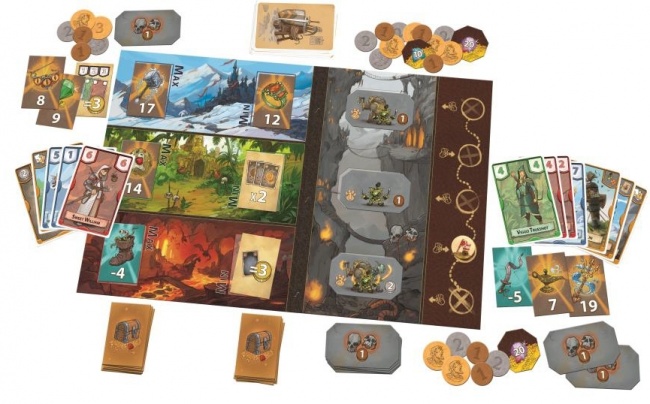 The box contains 75 equipment cards, 1 round marker, 24 goblin tiles, 62 treasure tiles, 75 gold coins, a board game, and rules. The game is for 2 -6 players, ages 8 and up, and playsin 45 minutes. MSRP is $49.99. Release is planned for Q4.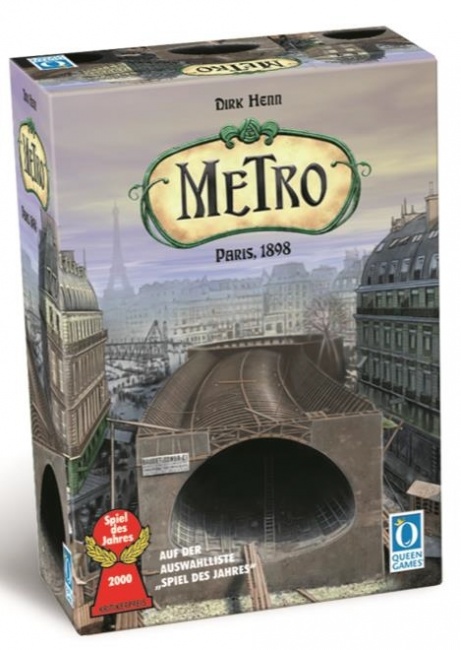 More immediately, Queen will release a new printing of Dirk Henn's (
Shogun, Wallenstein, Alhambra
) tile placement game
Metro.
The game was a Spiel des Jahres Recommended game in 2000, and won a MENSA select award in 2001. It was previously distributed in the U.S. by Rio Grande Games (see "
Rio Grande Gets Queen
"), and Uberplay (see "
Uberplay Cuts Prices on Games
").
Set in Paris in 1900, players are helping build the metro system during the World's Fair. The goal is to strategically connect rail track tiles together from one station to the next, earning points for running continues track from a departure station to other stations. MSRP is $39.99.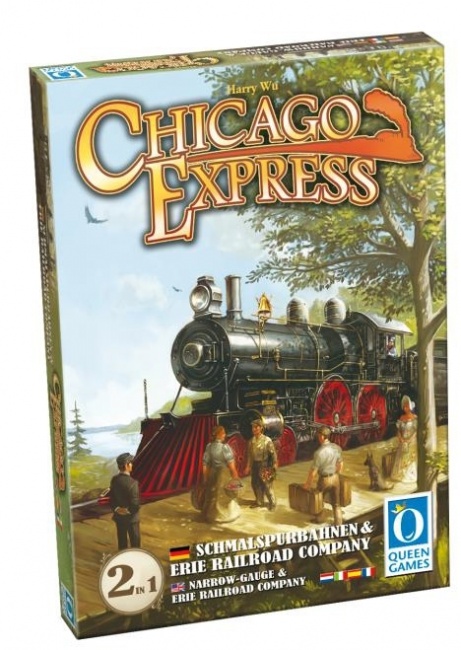 Queen is also releasing a new printing of the
Chicago Express: Narrow-Gauge & Erie Railroad Company
expansion.
Chicago Express
has players buy and sell stock in railroad companies, while also building expansions for existing railroad lines as they expand outward. The goal is to achieve the highest dividends possible. The expansion requires the base game to play. MSRP is $19.99.
(Click any image for larger view.)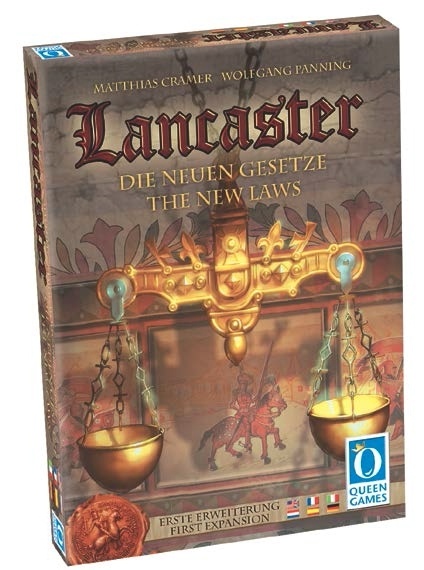 Another expansion reprint releasing soon is
Lancaster: The New Laws.
Matthias Cramer's
Lancaster
was nominated for the
Kennerspiel des Jahres
in 2011 (see "
2011 Spiel des Jahres Nominees
").
The New Laws
expansion adds 18 new laws for players to vote on for the area control/ worker placement game.
The expansion contains 18 new law cards and a rulebook. As an expansion, it requires the base game to play. MSRP is $19.99.
Asmodee announced a distribution partnership with Queen Games for the U.S. and select other markets earlier this year (see "Asmodee, Queen Games Distribution Deal").