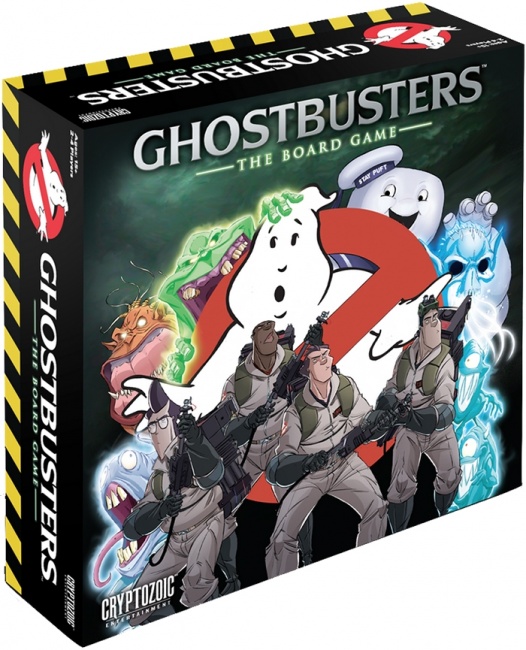 Cryptozoic Entertainment is offering retailers an exclusive kit in support of a Halloween launch party for
Ghostbusters: The Board Game
(see "
'Ghostbusters: The Board Game'
"); the kit includes promotional card packs and an exclusive scenario game card. The launch party event for retail stores will coincide with retail release of the game.
The kit includes twenty-five exclusive patches, 25 limited edition trading card packs, and promotional materials to showcase the launch party; the patches and cards are incentives for all attendees, and six copies of an exclusive scenario game card are available to give to customers who purchase a copy of the game. The kits are exclusive to brick-and-mortar retailers, who may purchase the kit when they purchase six copies of the game from their distributors.
Ghostbusters: The Board Game is an episodic adventure game for 1-4 players where they take on the roles of the four main characters from the original movie. It is the first officially licensed board game for the popular comedy in almost thirty years, and features artwork from Dan Schoening, artist of IDW's Ghostbusters comic books.
Ghostbusters excitement has been on the rise. Cryptozoic's launch party for the game includes a social media element on Twitter, Facebook, and Instagram to harness that energy. Two upcoming films (see "Animated 'Ghostbusters' Film") could be adding fuel to the fire for the game, which saw an incredibly successful Kickstarter campaign this spring (see "Cryptozoic 'Ghostbusters' Plans, 'Attack on Titan' Update").