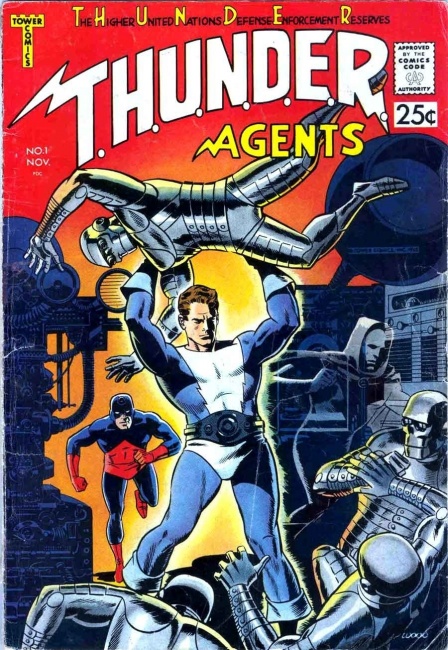 New York Comic Con News:
Batman
producer Michael Uslan and China's Huayi Brothers announced plans to launch a multi-media franchise based on the
T.H.U.N.D.E.R. Agents
comic property.
At the 50th Anniversary T.H.U.N.D.E.R. Agents panel at NYCC, Uslan, the Huayi Brothers Media Corporation, and producer David Uslan announced plans to take the property into films, television, gaming and other uses.
The first project is a motion picture planned for worldwide release in 2018. The film will be produced by the Uslans' new Shanghollywood, LLC production company, with David M. Matthews executive producing, from a script by Ben Lustig (
The Thirst
) and Jake Thornton.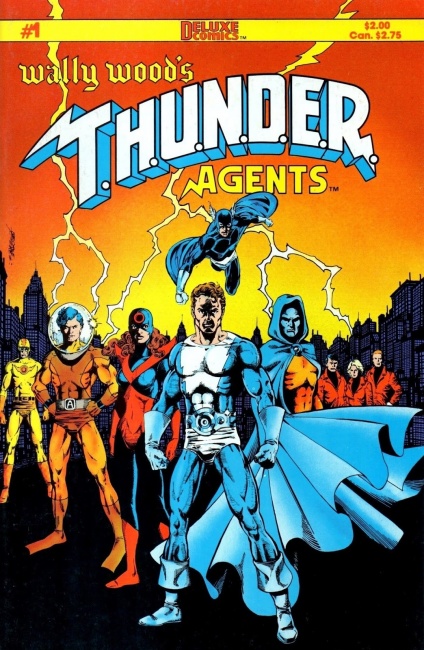 Celebrating its 50th Anniversary in November 2015,
T.H.U.N.D.E.R. Agents
was created by Wally Wood. The international super hero group was set up to work for the United Nations, and The Higher United Nations Defense Enforcement Reserves comics have featured work by such industry luminaries as Steve Ditko, Gil Kane, Mike Sekowsky, Reed Crandall, Dave Cockrum, George Perez, Murphy Anderson, Paul Gulacy, Jerry Ordway, Ron Lim, Keith Giffen, and Dan Adkins. IDW Publishing currently has the right to produce omnibus collections of previous published series as well as new comics (see "
IDW Plans 'T.H.U.N.D.E.R. Agents'
").