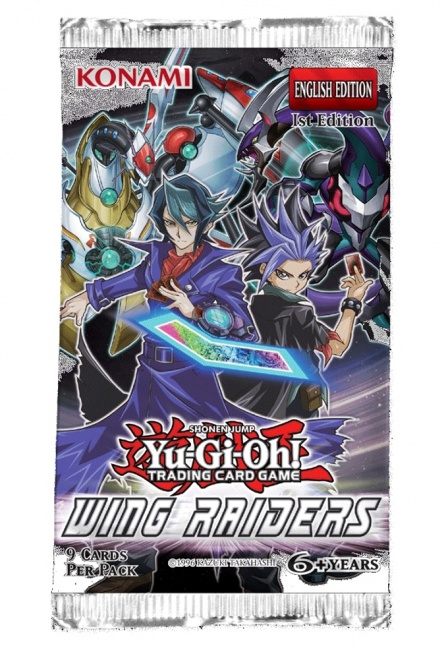 Konami Digital Entertainment will release
Wing Raiders
, a new special booster set for its
Yu-Gi-Oh!
Trading Card Game on February 12.
(Click image for larger view.)
The Wing Raiders set will include new Xyz cards, which will help players boost their Xyz strategies, including "Raidraptor – Satellite Cannon Falcon," an Xyz Monster which devastates opponent's Spell and Trap cards, and uses the power of fallen "Raidraptors" to de-power opponent's monsters. The set also includes two new monster themes for Xyz strategists: "Phantom Knights" and "Super Quantum Mecha Pilots." There are also cards from the Yu-Gi-Oh!:ARC-V animated series.
The set contains 60 cards: 27 Commons, 12 Rares, 10 Super Rares, 6 Ultra Rares, and 5 Secret Rares. MSRP is $3.99/pack.