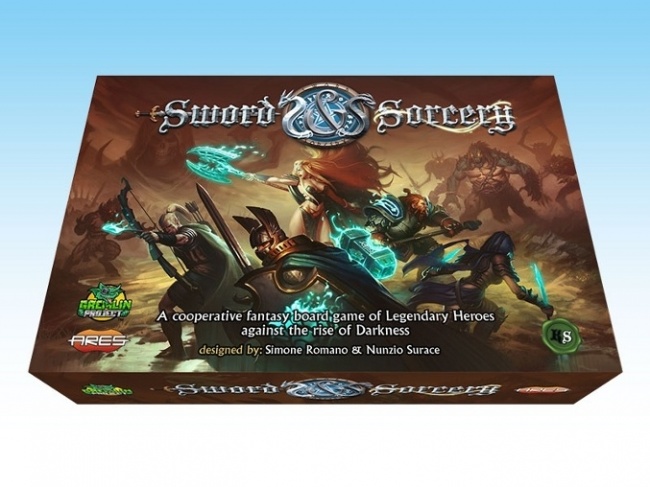 Ares Games and Gremlin Project have announced
Sword & Sorcery
, a new cooperative board and miniatures game, releasing in 2016. The game is currently seeking funding on Kickstarter, and has raised nearly $250,000.
(Click any image for larger view.)
Gremlin Project's Simone Romano and Nunzio Surace are also the designers of the
Galaxy Defenders
series of games (see "
Ares' 'Galaxy Defenders' and Expansion
"), and now they turn their talents to the fantasy genre. In the game, players control one or more epic heroes who have been brought back to life by sorcery. The characters have been weakened by their resurrection, but they gain strength, abilities, and artifacts through "soul points," acquired during their story-driven quests. The players cooperate against the evil forces threatening the land, which is controlled by the game's A.I. system (no GM required). The goal is to save the kingdom and break the spell binding the heroes' souls.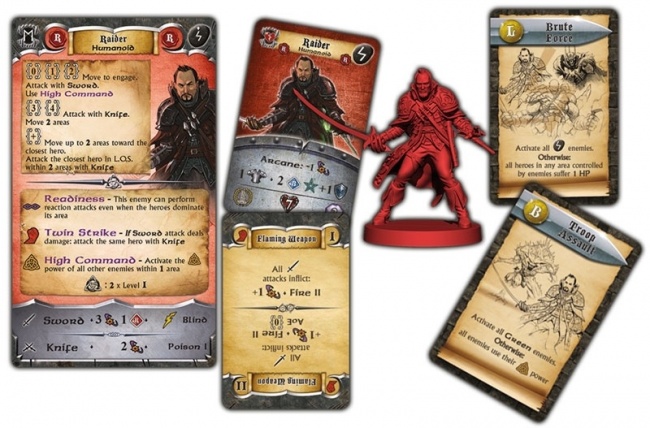 The retail version of the game includes 26 detailed 32mm miniatures, a rulebook, a storybook, 20 double-sided modular map tiles, 8 custom ten-sided dice, over 200 cards, and 100 tokens. The game is for 1 -5 players, and each quest is designed to play in 90 minutes or less. Estimated MSPR is $80.00-90.00, and release is planned for the second half of 2016.
The Kickstarter has raised $245,245 from 2,484 backers as of this writing ($100.34/backer average), with 24 days to go. The campaign features a retailer level for six copies of the Kickstarer Edition of the game, which includes the core set, and all special contents and unlocked stretch goals, which may include the first several expansions (a $150 retail value). The campaign will run until November 13.