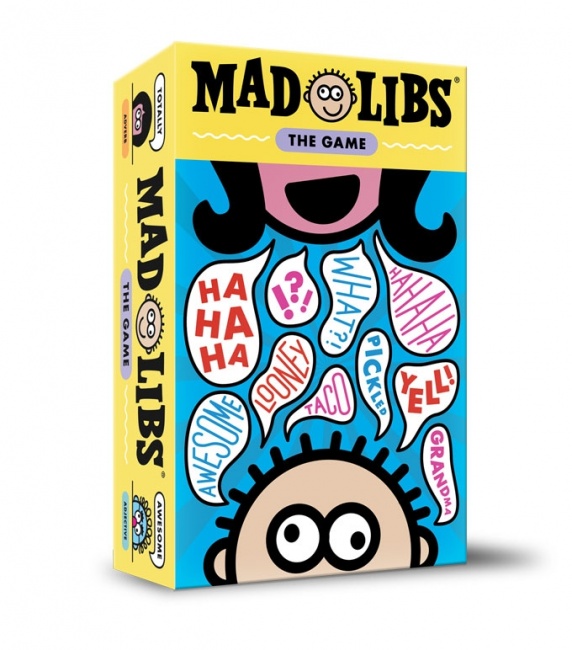 Looney Labs has released details for
Mad Libs: The Game
, its new party game based on the popular word game books. The game will release on March 31 to hobby trade, book stores, and toy stores with a suggested retail price of $20.00.
In September, Looney Labs announced its new partnership with Penguin Young Readers to produce a game based on the long-running Mad Libs book series (see "'Mad Libs' Gets Tabletop Adaptation"). Now the company has released more details about the new party game: Players will use Word Cards to fill the gaps in the current Sentence Card by matching the different parts of speech, such as nouns or adjectives, just like players would do in the Mad Libs books. The goal is to create the most silly sentences possible, which is decided by a vote of the players, in order to score points.
Mad Libs: The Game is designed so it is suitable for play by both children and adults. It is intended for groups of 3 - 8 players, ages 10 and up, and plays in about30 minutes. MSRP is $20.00.