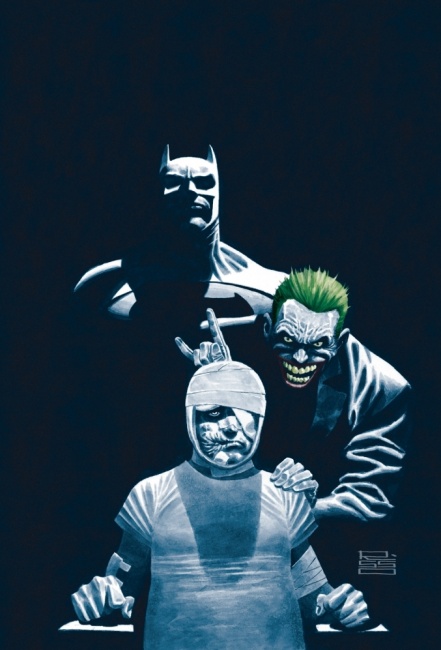 DC's Vertigo imprint will release
Dark Knight: A True Batman Story
, an original graphic novel by Paul Dini and Eduardo Risso, next summer. Dini, best known for his work on comics, video games, and especially DC animated series including
Batman: The Animated Series
and
Batman Beyond
, will tell the autobiographical story of his brutal beating by strangers who left him on the sidewalk, and his recovery. Dini imagined the caped crusader at his side during his darkest moments, and in the story, Batman will be seen not as a grim avenger, but as a savior who helps a discouraged man recover from the attack.
"Struggling to recover, I found myself trapped in a dark place of isolation and abuse, plagued by demons both real and imaginary, with my only choices being to remain a victim or to stand up and fight back," Dini said. "It is my hope that Dark Night: A True Batman Story will both provide an interesting window into a writer's mind in a time of crisis, and perhaps inspire other victims of violence to search for the heroes inside themselves."
The Vertigo OGN will be released June 15, 2016 in comic stores and June 21 in the book channel.