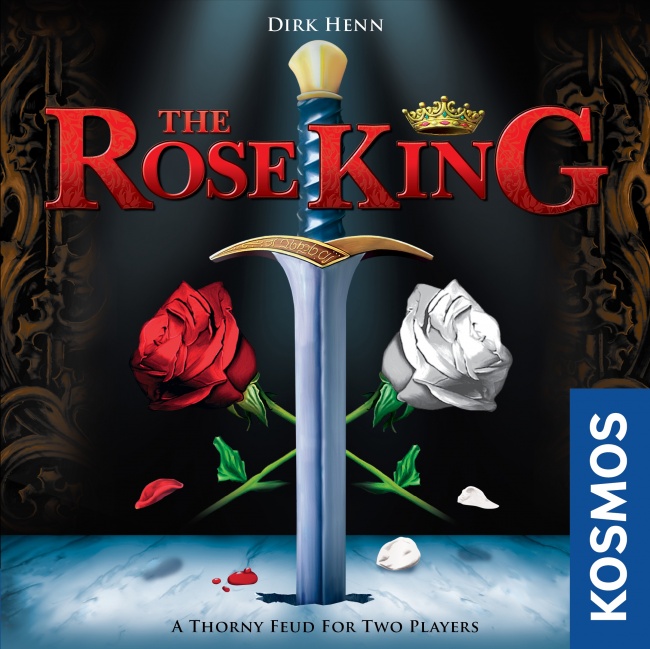 Thames and Kosmos, the American partner for German game publisher Kosmos, has announced two new games for March: The Rose King and Tally Ho!.

The Rose King is designed by Dirk Henn (Shogun, Alhambra, Metro). Players take the roles of rival houses (York and Lancaster) in 15th Century England in this rendition of the War of the Roses. In this strategic area control game, players must use their power cards to bring territories under their control, attempting to control as many contiguous territories as possible. They also send their knights to challenge enemy-held territories, to upset the balance of power. The winner will be crowned the new King of England. MSRP is $19.95.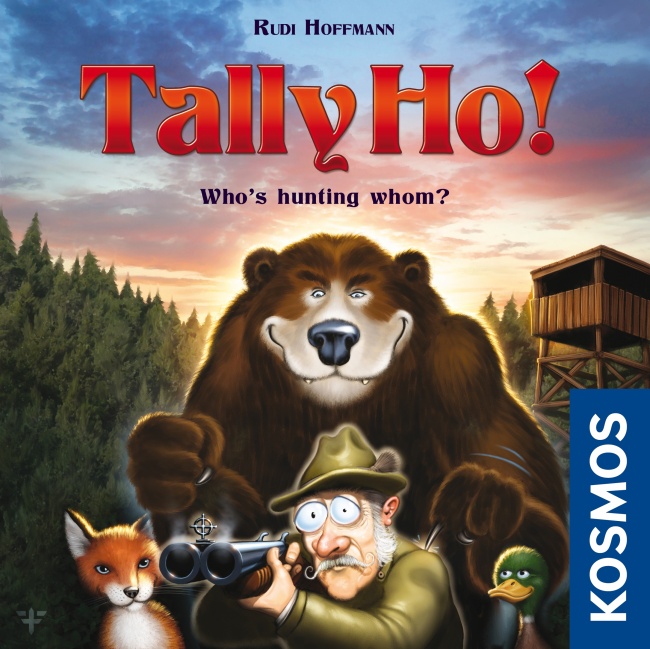 Tally Ho!
is an older game designed by Rudi Hoffmann (
Café International, Ramparts
), previously released in the U.S. by Rio Grande Games. In a humorous turn of events, the hunter becomes the hunted in this two-player game. One player takes the role of the hunters and lumberjacks, while the other takes the role of foxes and bears. Both players hunt ducks and pheasants… and each other. The player who scores the most points wins. MSRP is $19.95.
Thames and Kosmos has several games releasing this month (see "'Kennerspiel' Winner 'Legends of Andor,' Tumult Royal,' More").