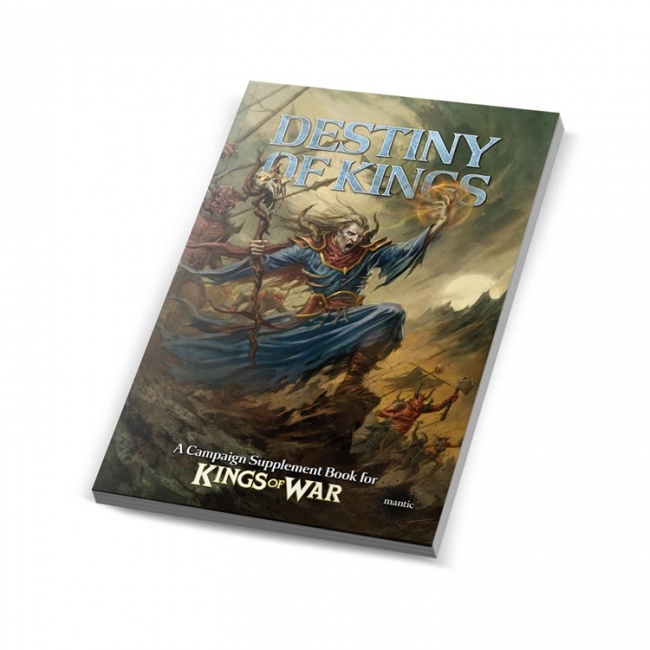 New playing options will be added to Mantic Games'
Kings of War
with the release of the
Destiny of Kings
campaign book and the new
Forces of the Abyss Mega Force
and
Starter Force
, as well as individual models featuring the "Army of the Abyss," in February.
The Destiny of Kings will be a 64-page softcover book that chronicles the campaigns of the necromancer Mortibris against the Elves. It will feature a number of new linked scenarios for players to play, following the course of Mortribris' story. Also inside will be a new Dungeon Saga scenario, six independent scenarios, and rules for new heroes in the game, including Mortibris himself, Ba'el, and Velendor. MSRP is $24.99.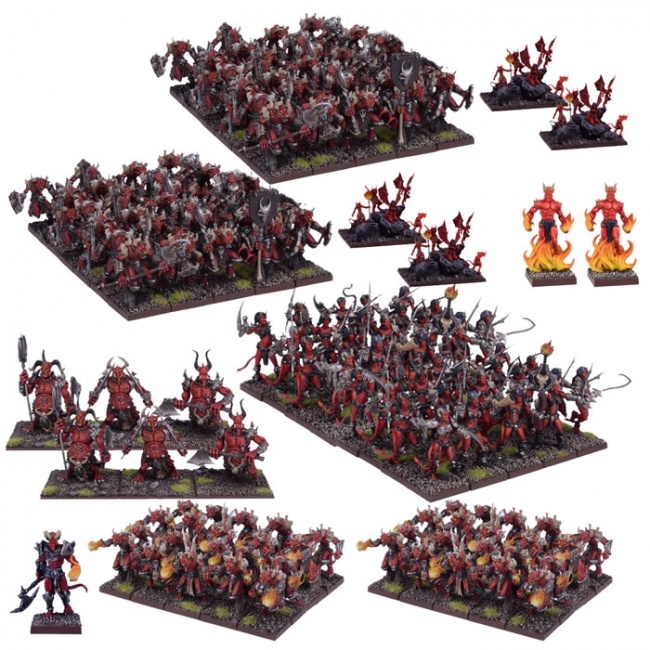 Demonic forces can also be added to the game with the
Forces of the Abyss
miniatures.
The massive Forces of the Abyss Mega Force will include 60 Flamebearers, 40 Succubi, 6 Molochs, 2 Efreet, a "horde" of Imps, an Abyssal Champion, and—exclusively to this set until their individual release late in 2016—3 Tortured Souls. MSRP is $174.99.
(Click any image for larger view.)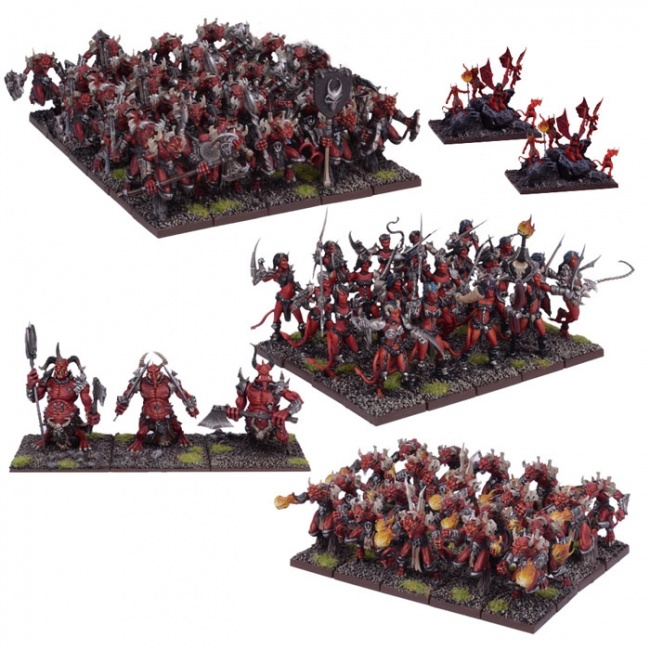 The smaller
Forces of the Abyss Starter Force
will feature 50 Flamebearers, 20 Succubi, 3 Molochs, and Imps. MSRP is $79.99.
A number of Abyssal models and units will also be available separately.
All models are supplied unpainted and require assembly. Sets include a mix of metal and plastic components.
The new rules and the Abyssal forces will be featured in Mantic's OP events scheduled for next summer. Mantic announced its new OP program last month (see "OP For 'Kings of War' And 'Dreadball'").