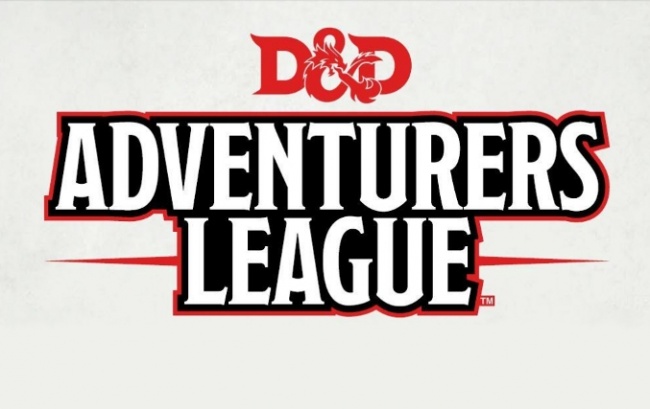 Wizards of the Coast announced it is opening
D&D
Adventurers League, its current
Dungeons & Dragons
organized play program, to fans via its online Dungeon Masters Guild (see "
Wizards' OGL Returns
").
Starting with Season 4, users can download the published adventures themed around the current D&D storyline for home and online play. Previously the adventures were only available for in-store, convention or game day play. Consumers can now download a D&D Adventurers League Organizer kit, which includes character sheets, player's guides, table tents and custom campaign information, for free from the Dungeon Masters Guild website. Adventures themselves will be available for a nominal cost. The content hosting of the D&D Adventurers League on the independent dndadventurersleague.org site will end with the conclusion of the Rage of Demons campaign (see "'D&D: Rage of Demons'").
When queried about the change, Wizards told ICv2 "Now, all D&D fans, many of whom don't live within a convenient distance to stores, will be able to enjoy the same D&D Adventurers League experience. Consumers are encouraged to participate in D&D Adventurers League events at stores for all the same reasons as they did before: to enjoy a sense of community with their local gamers in a setting that's conducive to their group's enjoyment of Dungeons & Dragons."
The D&D Adventurers League organized play name change was introduced with the new edition (see "'D&D' Adventurers League Launches with New Edition"). The terms Expeditions and Encounters have been retired.