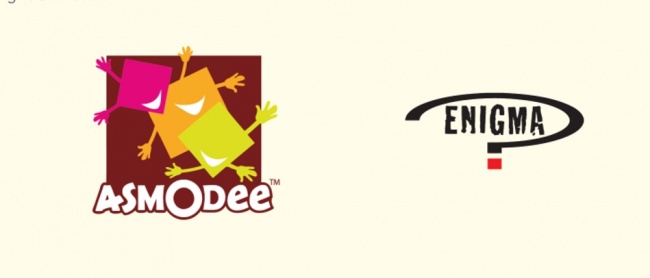 The Asmodee Group, parent company of Asmodee North America, announced it has acquired Bergsala Enigma, a Nordic/Dutch game distributor serving Denmark, Sweden, Norway, Finland and the Netherlands.
The company will be rebranded Enigma Distribution, its original name in the Nordic countries. The company was founded in 2004 by Jesper Danker and Albin Kristenson, and currently distributes boardgames and collectible cards. It is an official distributor of
Magic: The Gathering
and
Pokemon.
Bergsala Enigma Benelux BV, the Dutch division, was formed in 2011 and emerged from the Dutch company PS Games, founded in 1994.
The deal will give Asmodee direct access to two important European game markets (the Nordic countries and the Netherlands) which represent a combined size of €240M ($272M).

"
We are delighted to strengthen our position in the Nordic and Dutch markets with our new partnership with Enigma Distribution," said Stephane Carville, Asmodee Group CEO. "We are convinced that our combined catalogues and operational efficiency will bring our boardgames and those of our publishing partners to a new level."
Asmodee acquired Esdevium, the largest game distributor in the UK, in 2010 (see "
Asmodee Acquires Distributor
"
).
Asmodee has also been busy in North America recently. It announced the consolidation of its North American group of companies (Asmodee, Days of Wonder, and Fantasy Flight Games) into Asmodee North America last month (see "
Asmodee, Fantasy Flight, Days of Wonder Consolidate
").