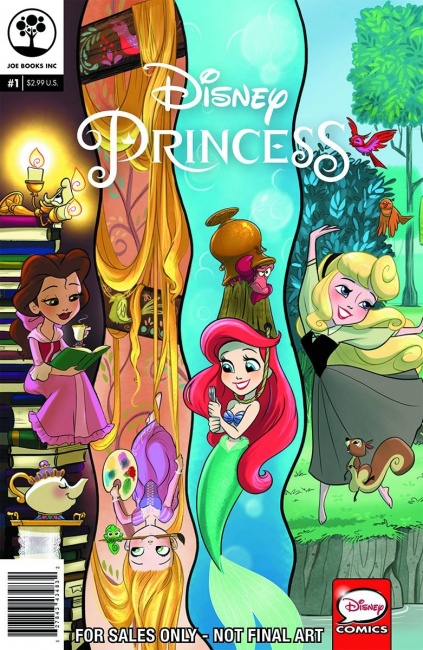 Joe Books Inc. will release a new ongoing comic series featuring the adventures of the Disney Princesses beginning in February.
(Click either image for larger view.)
The monthly series is written by Amy Mebberson (
My Little Pony: Friendship is Magic
), Georgia Ball (
Scooby-Doo, Where Are You?, Littlest Pet Shop
), and Geoffrey Golden; with art and covers by Mebberson. The 32-page comic has an MSRP of $2.99. Issue #1 arrives on February 24.
The comic strips tell hilarious stories featuring an array of Disney Princesses, including: Ariel, Belle, Rapunzel, Tiana, Cinderella, Aurora, and other heroines.
Disney's Darkwing Duck will also star in a new Joe Books comic series this spring (see "
'Darkwing Duck' Returns to Comics
"
).