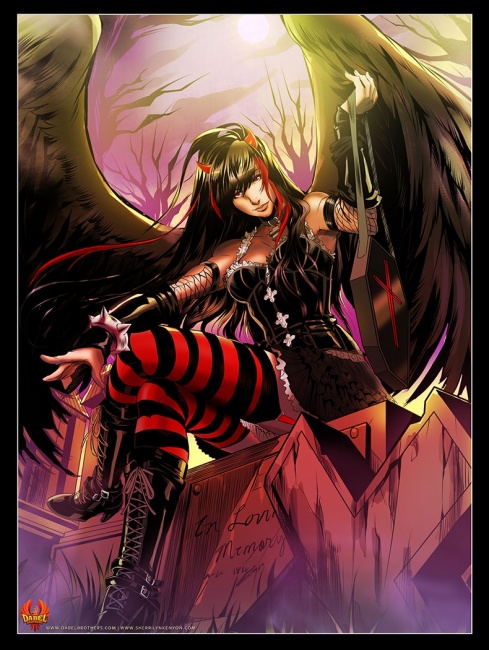 Dabel Brothers Publishing will release comics, graphic novels, and manga based on the work of Sherrilyn Kenyon, the company announced. Dabel Brothers has had a longstanding relationship with Kenyon; they've packaged comics based on her works for Marvel, and manga for St. Martin's in the past. "It's an absolute thrill and privilege to be working with the Dabel Brothers again," Kenyon said. "There's no one I trust more to share the graphic depictions of my worlds."
The new books will be based on Kenyon's
Dark-Hunter
series, and will begin with a comic adaptation of
Acheron
, which will launch in August. A graphic novel collection will follow in late 2016.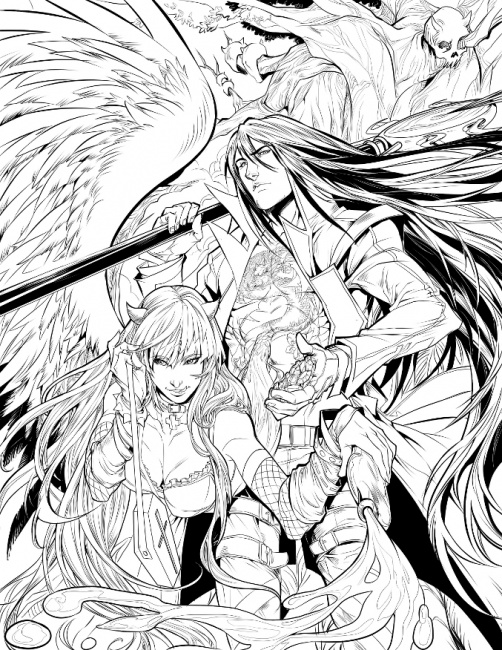 Also launching in August will be the
Deluxe Dark-Hunter Coloring Book
.
And for 2017, a
Dark-Hunter
manga series is planned.
Last time we heard from Dabel Brothers, the company had a publishing arrangement with Dynamite Entertainment (see "
Dynamite Does Dabel Deal
") back in 2009. That was the wrap-up of a period in which the company did deals with over a half-dozen different publishers with comic adaptations of high-profile authors' works.
But the company's books lived on; the
Game of Thrones
adaptation from the company turned up under a Jet City imprint in 2014 (see "
January BookScan--Top 20 Graphic Novels
").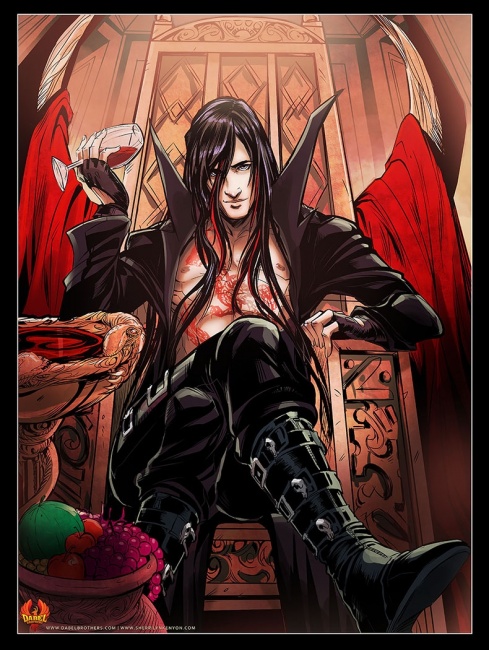 Kenyon has had 75 books on the
New York Times
bestseller list, and currently has two series,
Chronicles of Nick
and
Dark-Hunter
, in development for feature films; and
Dark-Hunter, Lords of Avalon
, and
The League
are being developed for television.
Click any image for larger view, or click on the gallery below.