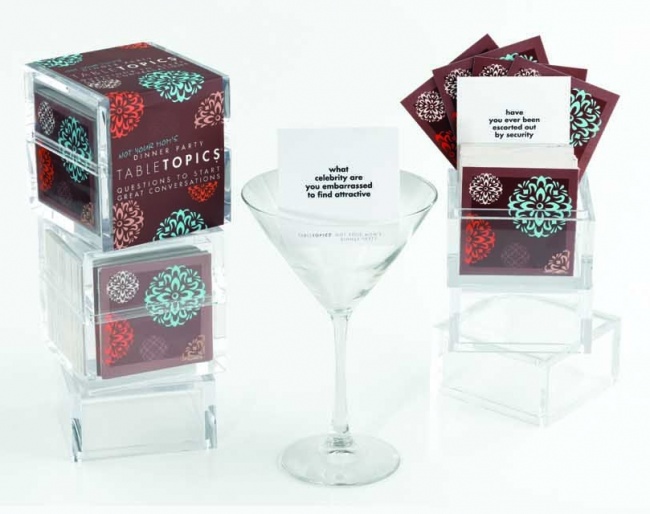 Ultra PRO International LLC has acquired Ruby Mine, Inc., the producers of conversation starter kits TableTopics.

Created by Cristy Clark ,TableTopics is a collection of conversation starter cards intended to start interesting, meaningful discussions at social gatherings. There are editions for families, teens, couples, dinner parties, and girls nights out among many other sets. According to the company's data, approximately 4,500 stores carry TableTopics nationwide, including specialty gift boutiques, book, stationery and game stores, and mass merchants. TableTopics has been featured on the Today Show, and The Ellen Show, as well as in O, the Oprah Magazine, Better Homes and Gardens and Vanity Fair.

"The addition of Cristy's team and TableTopics is an exciting opportunity for us to expand into markets and channels that are new to us, and vice versa, " said Jay Kuo, Senior Vice President of Ultra PRO. "Sharing ideas and igniting social interaction through cards is applicable to everyone no matter what your interests are, and we're proud to work with the best-in-class brand in this product category."