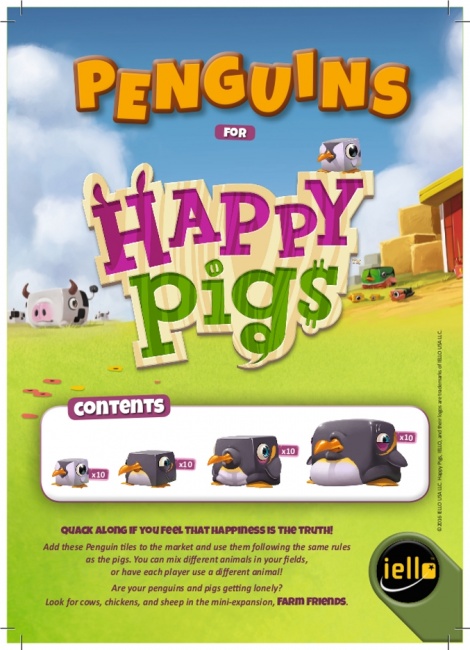 Iello has announced a new brick-and-morter preorder promotion for retailers who order its upcoming farm game
Happy Pigs
(see "
'Happy Pigs,' 'Tem-purr-a,' 'The Pied Piper'
").
Stores who pre-order Happy Pigs from their distributor before Feb. 19 will receive a special Penguins promo tile set for each copy of the game they order (while supplies last). The tiles will be sent by the distributor along with initial qualifying preorder quantities. The titles are not to be sold online.
The penguin titles follow the same rules as the pigs. Players can mix different animals in their fields, or have each player use a different animal. Each set will include 2 punch boards (10 of each size penguin. 40 total tiles) and a rules sheet.
The game will release on March 17.
The promotion also revealed Iello's plans to support the game with a mini-expansion Farm Friends, which will add cows, chickens and sheep to the game. MSRP was not announced.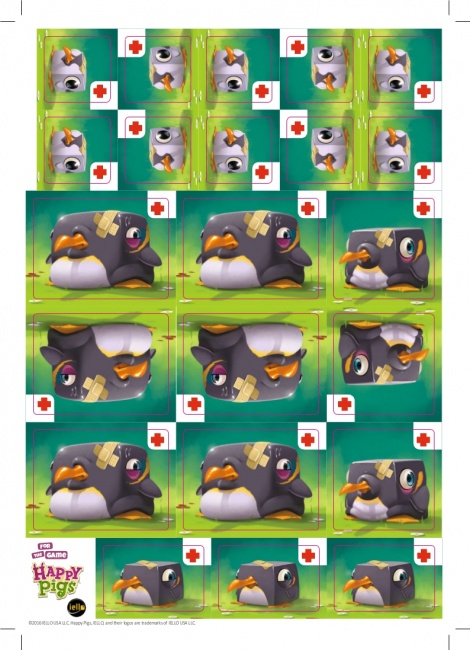 (Click any image for larger view.)