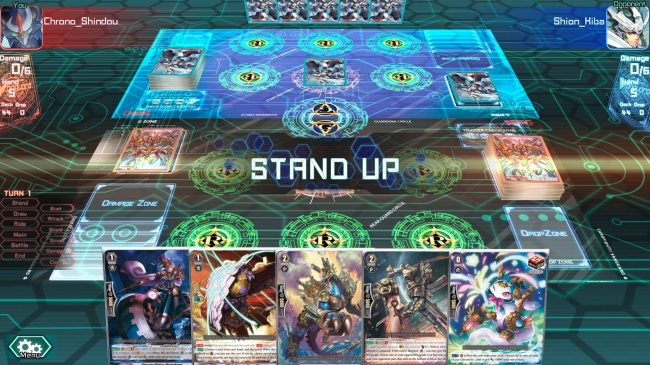 Bushiroad recently announced a new online version of its
Cardfight!! Vanguard
TCG.
Cardfight!! Online
is currently in closed beta, with plans to launch in late Spring or early Summer.
Cardfight!! Online lets players start playing for free after they register for a Steam account and install the Steam client. Then players receive a free Trial Deck to get started with. An in-game tutorial is available to walk players through the game rules. Players can then challenge other players to games worldwide.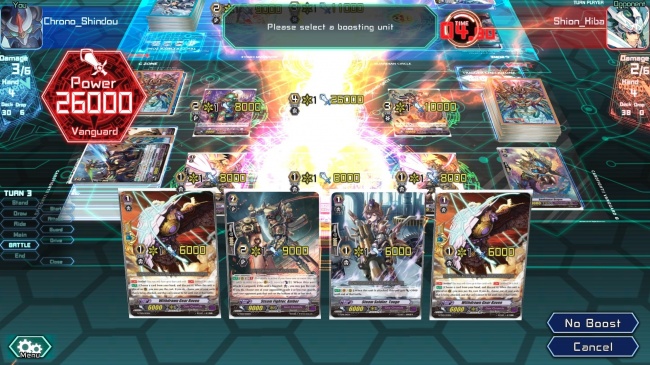 Bushiroad will cross-promote the game in its upcoming
Cardfight!! Vanguard G Start Deck Vol. 1: Odyssey of the Interspatial Dragon
release in March (see "
Three March Releases for 'Cardfight!! Vanguard G'
"). The release will include a serial code redeemable for a PR card "Interdimensional Dragon, Lost Age Dragon" within
Cardfight!! Online
. "We will insert
Cardfight!! Online
promotional serial codes occasionally in some of our future expansions," Bushiroad's
Cardfight!! Online
team told ICv2 via email.
"Cardfight!! Online promotional serial codes will be available in part of the Bushiroad Spring Fest shop campaign across more than 600 stores in the USA," they shared (see " Bushiroad 'Spring Fest' Tournaments Return"). "Players will be able to redeem the code and also exchange it for physical PR cards at each Bushiroad Spring Fest qualifier."
The company plans to host Cardfight!! Online demos and distribute serial codes at all upcoming events and conventions in which Bushiroad is directly participating across the world. Within USA, this includes LVL UP EXPO, Anime Expo, Gen Con and more.
The online game is expected to drive players to the physical game, and vice versa, similar to Magic: Online and the online Pokemon TCG.