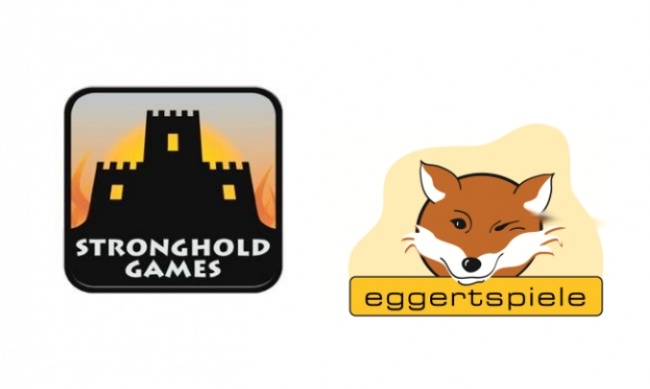 Stronghold Games and Eggertspiele announced a strategic partnership whereby Stronghold Games will co-publish all future Eggertspiele tiles in English for the North American market. With the statement came plans for several new 2016 titles.
Stronghold had already announced plans to release Eggertspiele's
Village
series (see "
Stronghold Releasing 'Kennerspiel' Winning 'Village' Series
"), and now they will co-publish
Animals on Board, Jorvik,
and
Great Western Trail
in 2016 as well. Both company's editions of the games will be published together at Ludofact Germany, allowing for near- simultaneous worldwide release.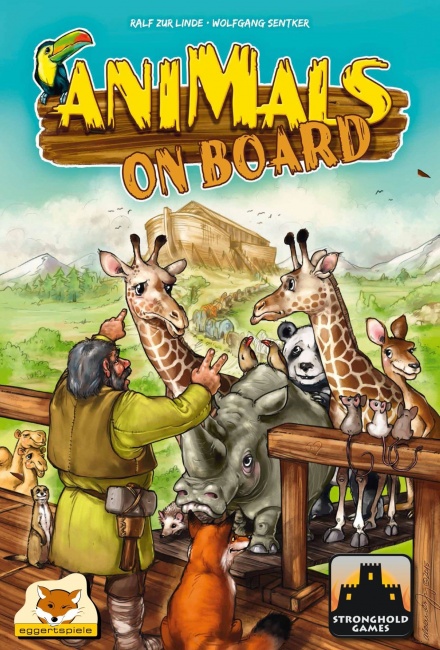 Animals on Board
has players take the role of ancient ark captains, competing against Noah. Noah has claimed all animal "pairs" for himself, so players must gather a herd of three, four or five animals of a species for their ark. When it's time to depart, players score points based on the number of animals on board their ark. Release is planned for April. MSRP was not announced.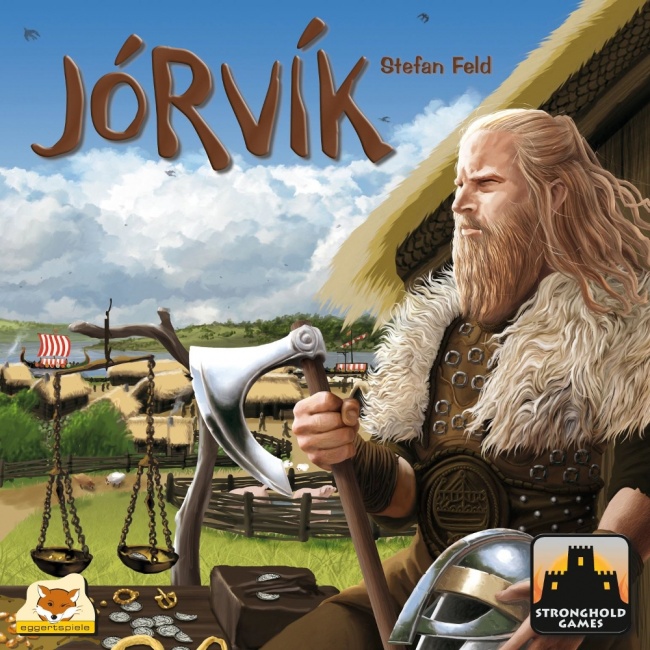 Jorvik
casts players in the role of Viking Jarls, who gain prestige by trading goods, holding feasts, funding pillages, commissioning craftsmen, and hiring soldiers to defend their city. The game is a reimagining of
Die Speicherstadt
(2010), where players utilize a simple worker placement and bidding mechanism to build up their trading empires.
Jorvik
includes two versions: a base game, and an advanced game which adds expansion
Kaispeicher.
Release is planned for Q4. MSRP was not announced.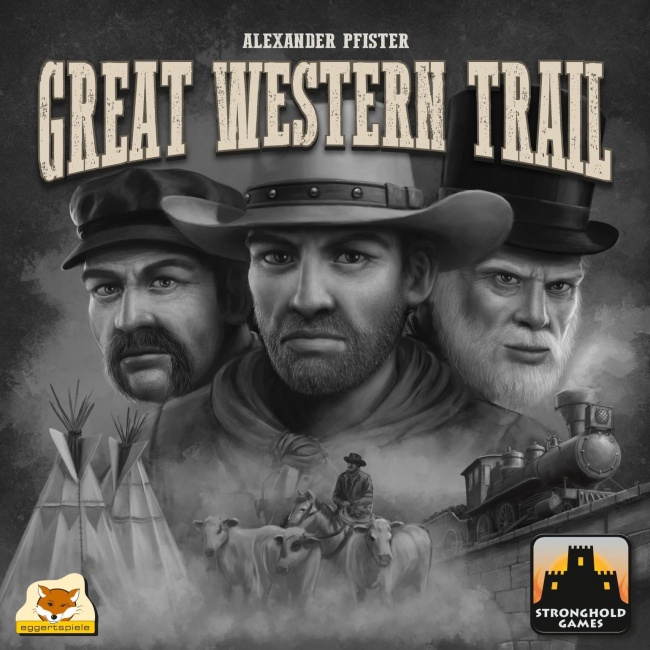 Great Western Trail
is a game of rival cattlemen set in 19th century America, where players are herding cattle in a circular trail from the south of Texas to Houston. Once in Houston, cattle are then shipped by train, earning players money and victory points. Players hire capable staff, including cowboys, craftsmen to build cattle posts, and engineers for the railroad. Whoever manages timing and herding best will score the most victory points and win. Release is planned for Q4. MSRP was not announced.
Stronghold Games and eggertspiele have worked together previously on several projects, including the just- released
Porta Nigra
(see "
'Porta Nigra' From Award-Winning Design Team
"), as well as
Time 'N' Space
(2013), and
Milestones
(2012).