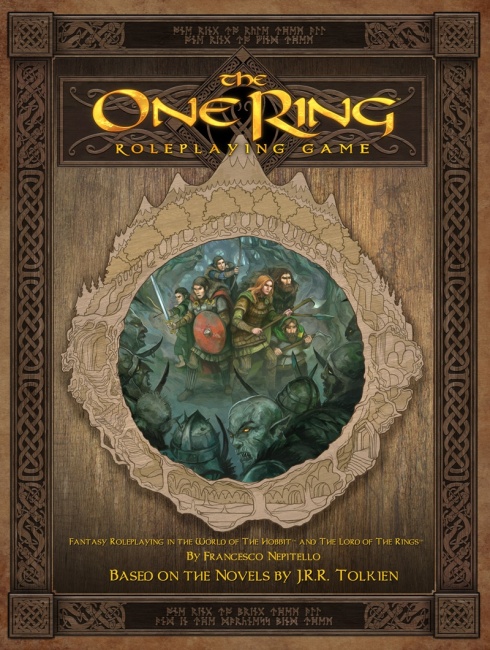 Cubicle 7 Entertainment and Sophisticated Games are bringing J.R.R. Tolkien's Middle-earth to
Dungeons & Dragons
via the updated Open Gaming License (OGL) and
The One Ring Roleplaying Game
this summer.
The new OGL for
Dungeons & Dragons
5th Edition was announced in January (see "
Wizards' OGL Returns
"
).
The One Ring Roleplaying Game
is set in Tolkien's legendary fantasy world which is the setting of both
The Hobbit
and
The Lord of the Rings
novels (see "
New Edition of 'The One Ring' RPG
").
The new series is based on Francesco Nepitello's work in
The One Ring
, with Nepitello acting as creative consultant on the project.
"We're all very excited to be building on the success of
The One Ring Roleplaying Game
and bringing Middle-earth to
D&D
players," said Cubicle 7's CEO Dominic McDowall. "Uniting two things very close to the hearts of gamers, me included, is very cool--I can't wait for the summer."