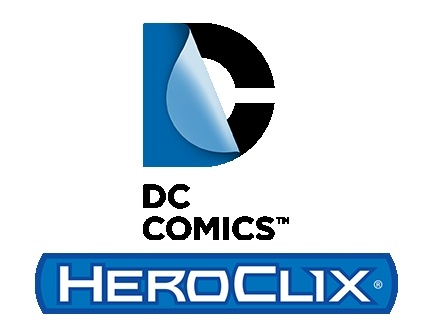 WizKids has announced the
DC HeroClix: The Joker's Wild
set for October.
DC HeroClix: The Joker's Wild! Booster Brick includes ten 5-figure packs. The 70 figure set includes:16 Commons (plus one prime),16 Uncommons (plus one prime), 16 Rares (plus one prime), 12 Super Rares (plus one prime) and 6 Chase figures.
MSRP is $12.99 for a single pack.
The DC HeroClix: Batman and his Greatest Foes Fast Forces pack will include six HeroClix figures with all-new dial designs and an exclusive 3D-object Harley's Hammer. The included figures are Batman, The Joker, Harley Quinn, Mr. Freeze, The Riddler, and The Penguin. MSRP is $16.99.
WizKids is also releasing both The Joker and Harley Quinn Dice & Token Packs, with MSRP $9.99. Each includes two custom dice with character logo and six action tokens.
Also available is an OP kit for Release Day to support this release. It includes three copies of one Limited Edition Object with ClixFX base and card, five copies of a double-sided 24"x36" HeroClix map, and a Release Day Instruction Sheet (with Tournament Format). The kit includes prizes for 1st place, a Fellowship Award, and a Flex Award to be given out at the store's discretion.
This year has seen many Batman and Superman related products from WizKids, in anticipation of the upcoming Batman v. Superman: Dawn of Justice movie (see "New Year Brings Multiple Batman / Superman 'Heroclix' Sets").