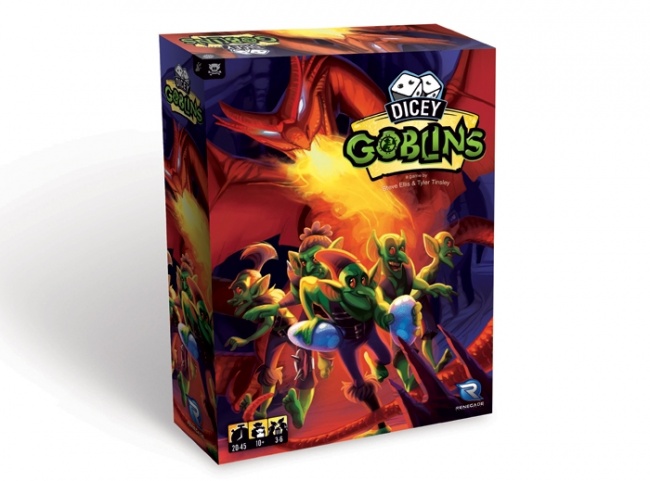 Renegade Game Studios has revealed two releases for late summer: Dicey Goblins in August and Lotus in September.

Dicey Goblins is a push-your-luck style dice game about goblins trying to sneak into the dragon's lair to steal her eggs. Players must strategically decide when to push for more eggs, and when to run for the exit. The first player to collect 18 eggs or survive the dragon's wrath for 6 rounds wins the game.

This game was designed by Steven Ellis (Railways of the World: The Card Game) and Tyler Tinsley, with artwork by Jacqui Davis (Euphoria: Build a Better Dystopia). It comes with 12 dice, 50 coins, 6 goblin tokens, 1 game board, and a cloth bag. Dicey Goblins was designed for 3 to 6 players, ages 10 and up, and plays in about half an hour. MSRP is $30.00.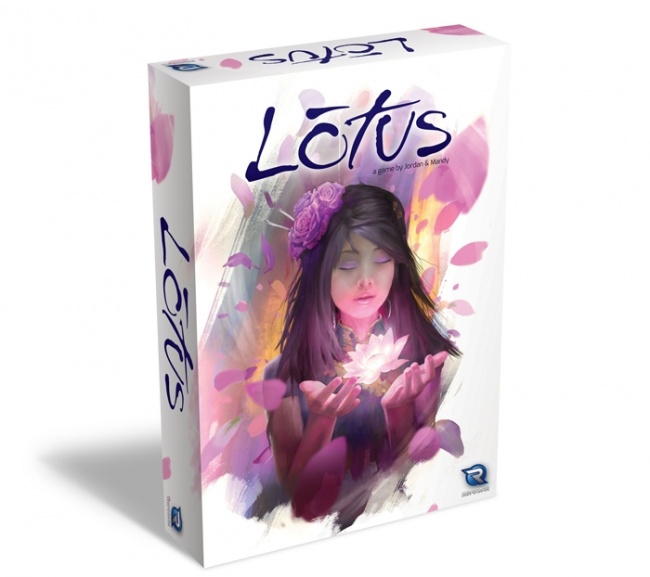 Lotus
combines stunning images of rare flowers with a card melding mechanic. Players build flowers for their garden using cards, then use creatures from the garden to help them take control of the flowers to score points.
Created by Jordan and Mandy Goddard and illustrated by Chris Ostrowski (Tides of Time), Lotus includes 156 cards, 16 insect tokens, and 30 point chips. This game is for 2 to 4 players, ages 8 and up, in plays in about 30 minutes. MSRP is $30.00.
Renegade is poised to release its new World's Fair: 1893 next month, supporting it with promos and pre-release events (see "Pre-Release Kit for 'Worlds Fair: 1893'").