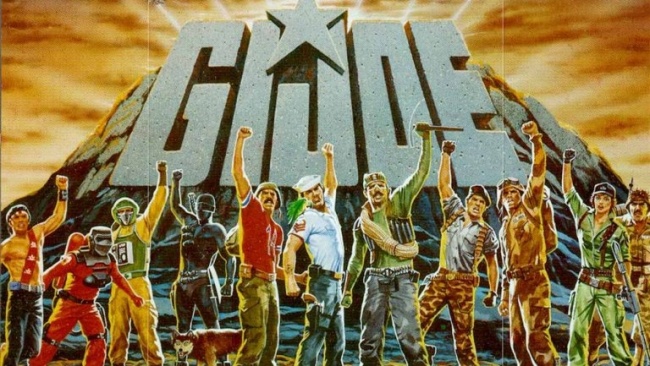 Hasbro, Inc. and Paramount Pictures have announced the members of its writers room for its cross-property, interconnected universe, which includes G.I.Joe, Micronaunts, Visionaries, M.A.S.K. and Space Knight ROM (see "The '80s Toy Box Explodes Onscreen In Cross-Property Film Universe").

According to THR, the group will be overseen by Akiva Goldsman, who served as the head of the Transformers writers room and had already been named as head of the G.I.Joe/Micronauts crossover writer's room last fall (see "Writers Rooms for 'G.I. Joe' and 'Micronauts'"). Goldsman will also serve as executive producer on all films produced.

The other writers include:
Lindsey Beer (who was just hired to adapt Kingkiller Chronicle for Lionsgate)
Michael Chabon (author of the Pulitzer Prize winning The Amazing Adventures of Kavalier & Clay, who also worked on Spider-Man 2)
Cheo Coker (showrunner of Marvel's Luke Cage Netflix series)
John Francis Daley and Jonathan Goldstein (the writing team who wrote the upcoming Spider-Man: Homecoming)
Joe Robert Cole (writer on Black Panther, as well as helping write People vs. OJ Simpson)
Jeff Pinkner (writer of the comic adaptation of Stephen King's The Dark Tower)
Nicole Perlman (co-writer of Guardians of the Galaxy and the upcoming Captain Marvel)
Nicole Riegel (writer of the Blacklist script Dogfight)
Geneva Robertson (one of the writers of new Tomb Raider project).
Brian K. Vaughan (creator of Y: The Last Man and Saga, and showrunner on Under the Dome)
The first meeting will be held at Paramount Studios on Monday. A Hasbro art team will be on hand for the meetings for concept sketches and character drawings.
Hasbro's Allspark Pictures will produce the films.