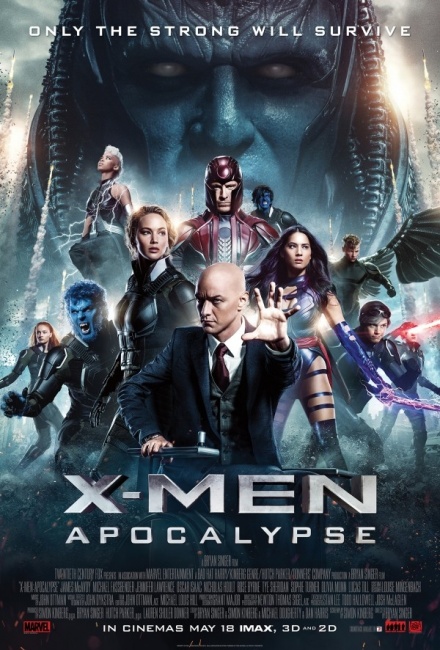 Twentieth Century Fox has released a new trailer for X-Men: Apocalypse that is heavy on new battle action and full of secondary character appearances.

Nighcrawler gets some screen time at 1:25, followed by more Quicksilver; Psylock gets an extended fight scene with Beast at 1:57; Jubilee makers an appearance at 2:08; and finally Wolverine (or at least his claws) appears at 2:38.

Fox recently released more posters for the movie (see "Character Posters for 'X-Men: Apocalypse' Horsemen"). The film opens in theaters on May 27.