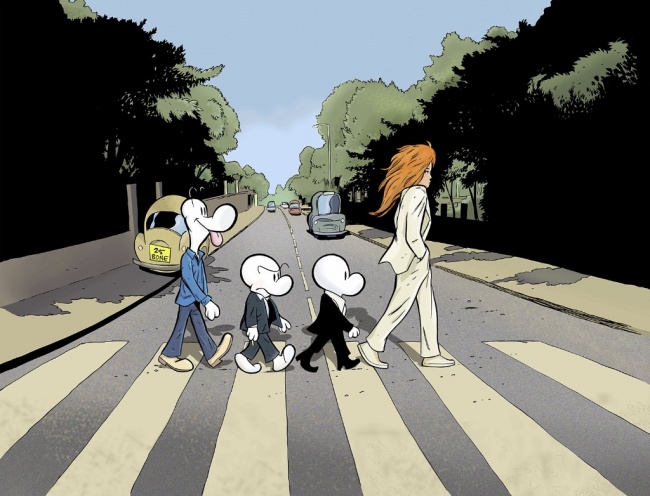 Cartoon Books will release a new installment of Jeff Smith's award-winning, all-ages
Bone
graphic novel series,
Bone: Coda
, to coincide with the 25th Anniversary of the series launch in July.
Written and drawn by Bone creator Jeff Smith, this new adventure features the Bone cousins and their friend Bartleby the Baby Rat Creature on a journey across the dangerous desert in their rickety cow cart. It will also include the complete text of The Bone Companion including new illustrations. The Bone Companion is written by award-winning comics historian Stephen Weiner. There will also be rare behind-the-scenes photos and notes, and an afterword by the author.
The Bone series has been a long-standing best seller, and has won numerous Eisner and Harvey awards. The property has been adapted into a series of novels (see "Jeff Smith Creating More 'Bone' Comics"), as well as action figures and statues (see "DC' Collectibles, 'Ghostbusters,' 'Bone'").