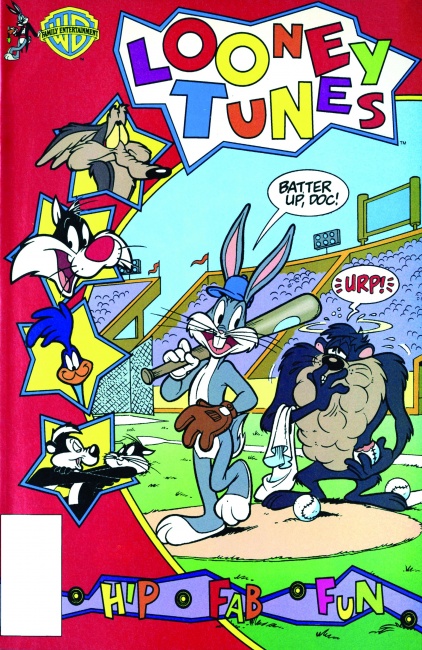 DC Comics will release a greatest hits collection of classic Warner Bros. cartoons,
Looney Tunes Vol 1: What's Up, Doc?,
on August 17.
Gathered here are tales of Bugs Bunny, Daffy Duck, Taz, Tweety Bird, Sylvester, the Road Runner and all the other Looney Tunes stars. Will Wile E. Coyote finally catch the Road Runner, Will Taz keep his cool? Will Sylvester make peace with Tweety? Will Pepe Le Pew loose his heart again? This trade paperback is full of some of the most memorable moments from these timeless characters.
The 144-page trade paperback has an MSRP of $12.99. It is recommended for children 9 -12 years old, or grades 4 – 7.