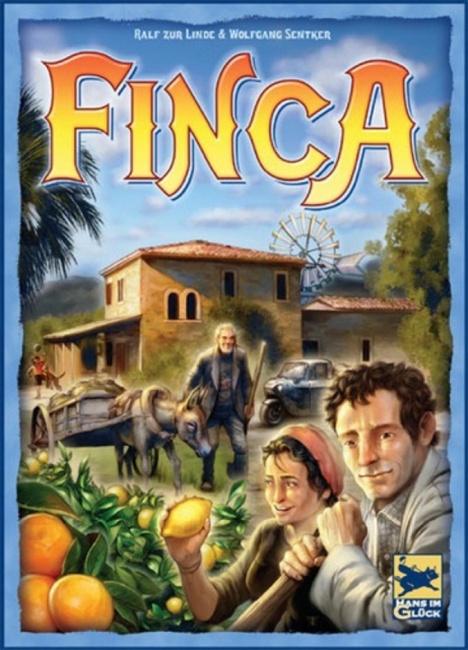 Crash of Games has acquired the rights to produce a new edition of the board game Finca, and plans to release it in the second Q2 of 2017.

Crash of Game intends to revamp and update the game with all–new artwork. The farming theme of the game will remain unchanged, but the setting will be changed to a North America.

Created by Ralf zur Linde (Pergamon, Milestones) and Wolfgang Sentker, Finca was originally released by German publisher Hans im Gluck in 2009, and distributed in the U.S. by Rio Grande Games. The game is set on the tropical island of Mallorca, and takes its name from the Spanish plantations that once dominated the landscape and economy there. In the game, players cultivate tropical crops, such as oranges, lemons, and olives and delivering them to market to earn profits.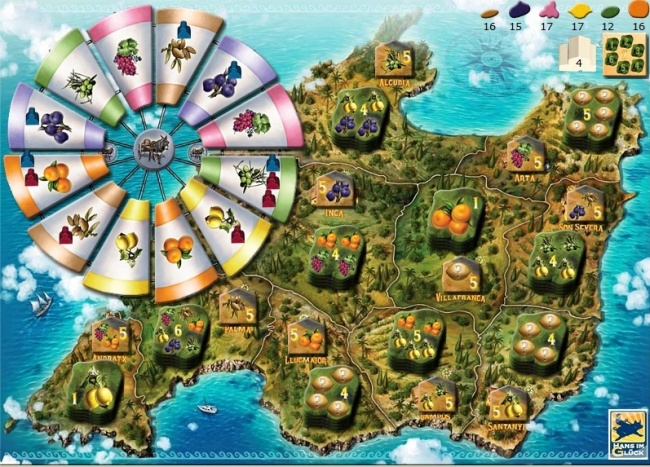 Much of the game system centers on the prominent "windmill" on the game board, which controls the production of tropical fruits through a worker-placement style mechanic. Sets of goods can then be delivered to score points.
When it released, Finca attracted some critical acclaim, earning a nomination for the 2009 Spiel des Jahres award and "Game of the Year" honors in Finland and Hungary.
Crash of Games joined with Geek Chic earlier this year (see "Crash Games Joins Geek Chic").