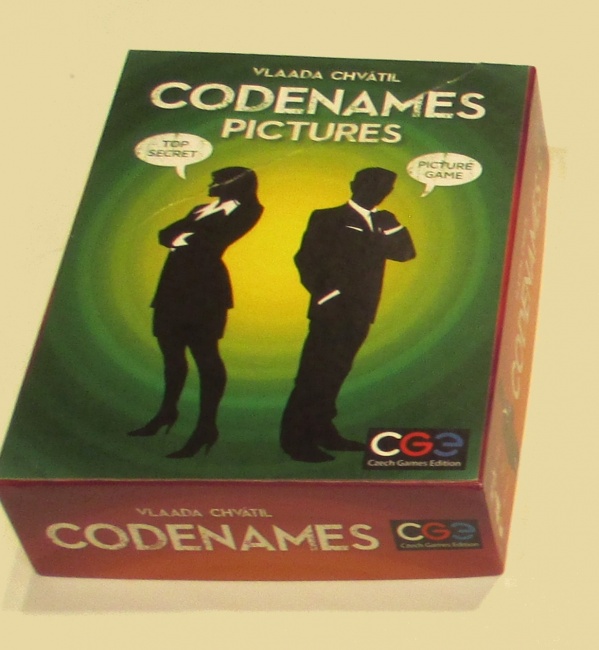 Czech Games Edition will release a spin-off of its hit
Codenames,
titled
Codenames: Pictures
. The game will premiere at Gen Con, with trade release to follow.
Vlaada Chvatil's Codenames has been a runaway hit since its debut (see "Top 10 Hobby Channel Card/Dice Games--Fall 2015"), and it was recently nominated for a Origins award for Best Family Game (see "Origins Awards Nominees").The game is also scheduled to appear on TableTop Season 4 (see "'TableTop' Season 4 Games Announced").
(Click either image for larger view.)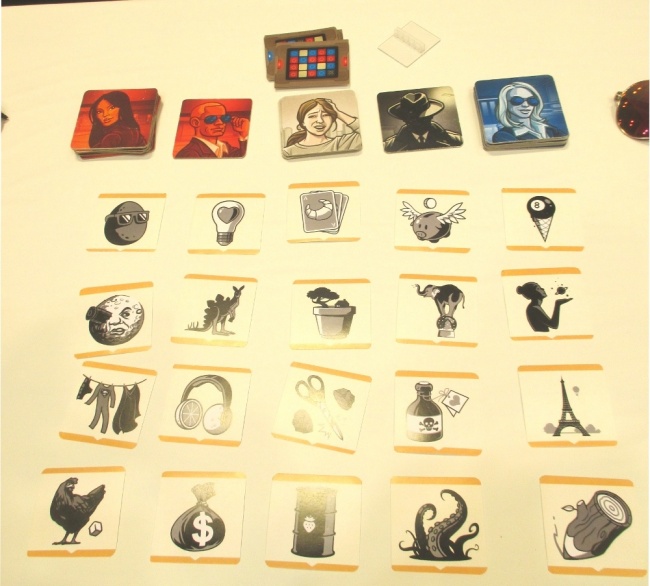 The team-based, stand-alone spin-off is a picture association game, where each team has a spymaster looking at a key card, and then giving their team a one-word clue and a number to locate their team's images – the red team for the red images and the blue team for the blue images.
MSRP is $19.95.
"We're expecting good sales for Codenames: Pictures. There's been a lot of excitement, a lot of buzz," Joshua Githens, Czech Game Editions North American Sales Director told ICv2 at ACD Games Day. "People are really excited and we're happy to be able to bring it to market. "