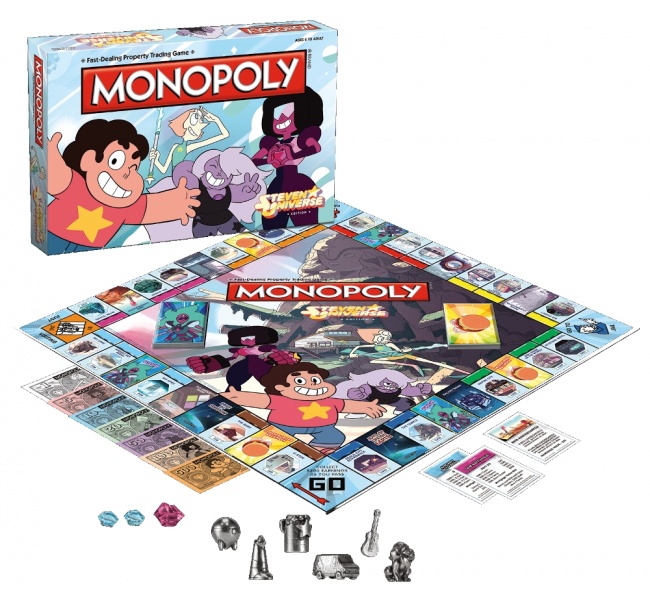 USAopoly has announced two licensed
Monopoly
versions, two licensed
Yahtzee
releases, and
Jenga: The
Walking Dead
for July.
Monopoly: Steven Universe is based on the hit Cartoon Network series, and will include locations in the fictitious burg of Beach City including Big Donut, Beach House, and the Keystone Motel. The game includes custom tokens and gems which function in place of houses and hotels. The game is for 2 – 6 players, ages 8 and up. MSRP is $39.95.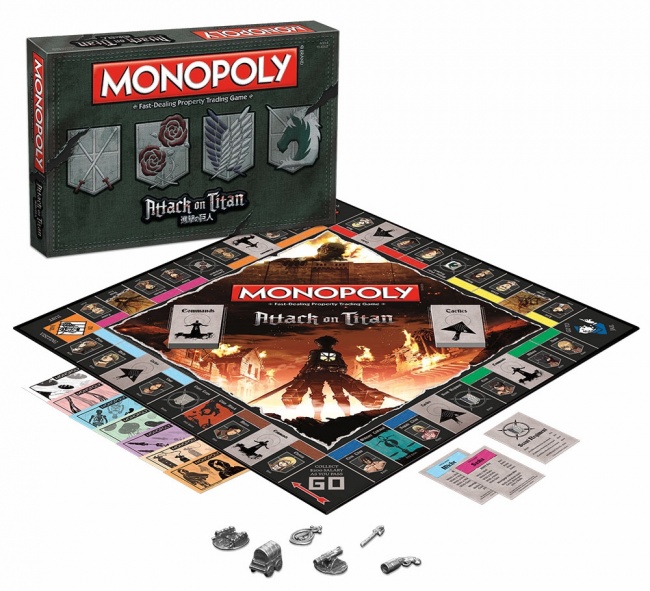 Monopoly: Attack on Titan
is based on the popular anime series produced by Wit Studio and Production I.G and licensed by Funimation Entertainment for North America. In the game, players travel the board building walls and gates, attempting to build an elite squad to crush the titan threat and ensure humanity's survival. The game is for 2 – 6 players, ages 8 and up. MSRP is $39.95.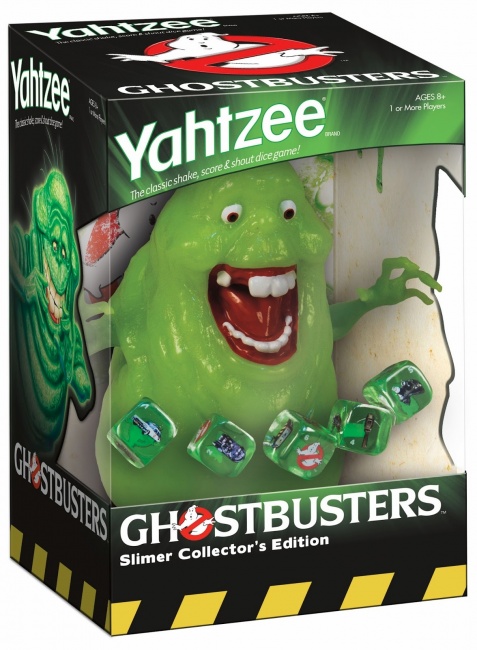 Also releasing in July are two versions of
Yahtzee,
for the video game
Fallout
and the classic
Ghostbusters
film.
Yahtzee: Fallout: Vault Boy
will feature the head of the iconic Vault Boy with custom blue and yellow dice. MSRP is $19.95.
Yahtzee: Ghostbusters: Slimer
will feature a dice cup in the shape of the infamous green spud as well as translucent green dice which feature the Ghostbusters equipment. MSRP is $24.95.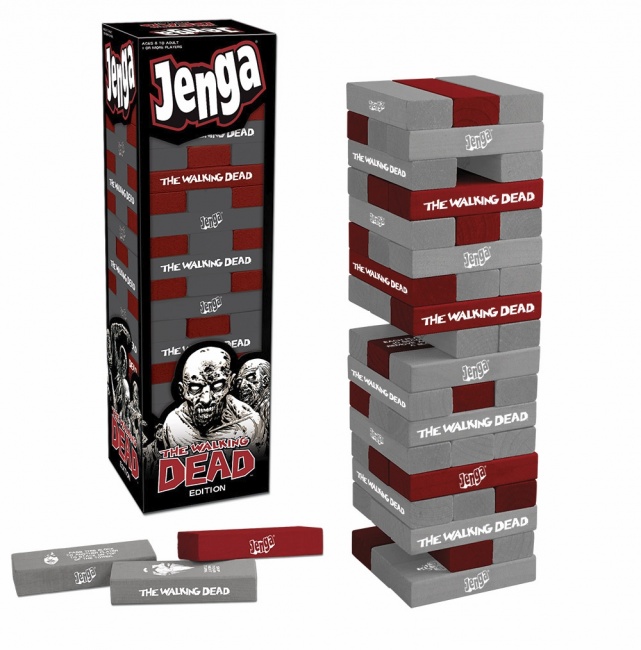 Jenga: The Walking Dead
features custom
The Walking Dead
blocks which give players specific tasks unique to this edition. Players can also write their own custom actions and conditions on the blocks. MSRP is $19.95.