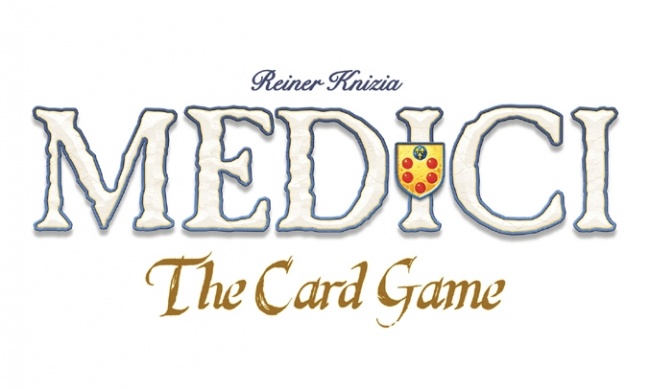 Grail Games has announced it is publishing the English language edition of Reiner Knizia's Medici: The Card Game, a sister game to Knizia's classic Medici board game.

Set in 15th century Florence, players try to acquire the most valuable goods for sale by their merchant ships. Goods can be loaded onto a player's ship, but anything left on the dock can be taken by other players. The most successful merchant wins the game.

The new game is the most recent from Spiel des Jahres winner Knizia (Lost Cities, Ra, Tigris & Euphrates, Lord of the Ring) and features art from Vincent Dutrait (Lewis & Clark, Lords of Waterdeep: Scoundrels of Skullport, Augustus). The game was designed by Knizia to have the same feel as the original Medici, but be easier for first time players. One major difference between the two games is that the card game will not feature auctions.

Medici: The Card Game is for 2 – 6 players and plays in about 30 minutes. It includes 110 cards, 50 scoring tokens, and a rule book. Grail Games will be demoing the new card at Gen Con, with a tentative release date in Q1 2017. No MSRP has been formally announced.

Reiner Knizia is nominated for a Kinderspiel des Jahres ("Children's Game of the Year") with MMM!; announcements for this prestigious award are expected imminently (see "2016 Spiel des Jahres Nominations").